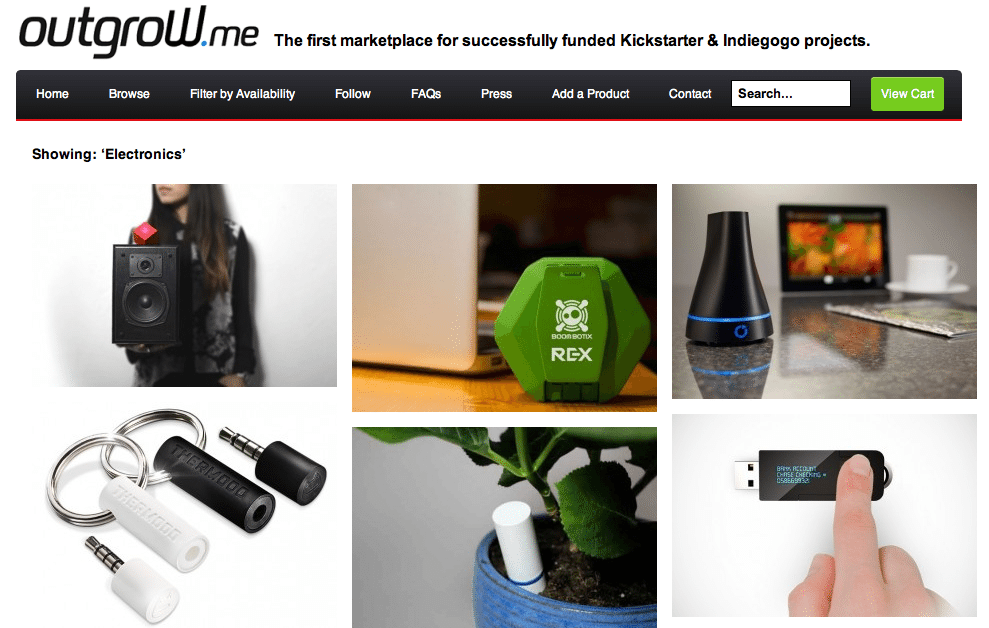 Outgrow.me is a new web site aimed at making Kickstarter and Indiegogo success stories more visible after they've been successfully funded.
The site highlights products that found success on the two largest American crowdfunding platforms.  Some other cool features include:
Filter by product type
Filter by price
Limit results to products that are available for order/pre-order
For products available to order, a link to the online store
A link to visit the project's campaign page
Outgrow.me and ThingsWeStart.com have emerged as two web sites potential crowdfunding entrepreneurs may want to visit before launching their own campaign.