First Crowdcube Accelerator course starts on 25th October 2012 in King's Cross, London

British equity crowdfunding platform Crowdcube has partnered with Capital Enterprise, a membership body for entrepreneurs, to host the first crowdfunding course for start-ups and small businesses. The first Crowdfunding Accelerator course starts on Thursday 25th October and runs over a three week period, providing a total of 10 hours of workshops that will fast track businesses with good ideas to a listing on Crowdcube.
With only 1 in 4 applications accepted onto crowdfunding platforms like Crowdcube and less than 20% of those listed achieving their funding target, the Accelerator programme has been designed to address the knowledge gap and boost the chances of success for entrepreneurs and small businesses seeking finance. The course covers financial, marketing and crowd psychology and aims to help entrepreneurs to:
Hone their business plan (talking clearly about the business, its future potential and giving practical tips on what to include and what not to include);
Shoot a 2 minute pitch video (working with a professional film crew);
Learn from entrepreneurs who have successfully raised money on crowdfunding platforms (including Edge Forecast Software);
Understand the importance of good financials and learn what information needs to be provided, and how to develop and present persuasive financial forecasts;
Write a winning investment proposal  (highlighting the key facts that investors really want to know);
Learn how to promote their pitch by leveraging the power of social media and understanding the psychology of the crowd.
All course attendees who successfully graduate from the programme will be guaranteed a place on the Crowdcube platform where they are introduced to thousands of potential investors and can raise the seed or growth finance they seek. The course finishes with a Pitch Day event where attendees will have the opportunity to show their pitch videos and proposals to a room of investors and crowdfunders.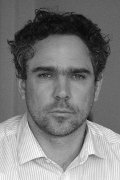 Luke Lang, co-founder of Crowdcube says, "We wanted to provide entrepreneurs with an opportunity to meet investors face-to-face, at the same time as giving practical guidance that would help them improve their chances of success to list and then raise finance on Crowdcube. The Accelerator programme combines both of these aims into a single course programme that entrepreneurs can fit into their busy schedules."
Simon Thompson is an experienced management accountant and founder of Edge Forecast Software. In January 2012 he raised £15,000 to fund growth in exchange for 15% equity. As well as talking about his own experiences of crowdfunding, Simon will run the financial forecasting workshop. He says, "Crowdfunding gave me a platform to make progress I couldn't have done otherwise. However many small businesses don't have the financial background to present their business in a way that investors will find agreeable. This programme aims to give them the insight and confidence they need to make the jump."
Entrepreneurs who want to attend the Accelerator programme can sign up here. Tickets cost £200