As a gadget / tech lover the advent of crowdfunding has really created a windfall of new devices to covet – for both iOS and Android devices.  I am constantly amazed at the creativity and ingenuity crowdfunding has allowed to bring to the masses and quickly too.  Not all devices will be a big hit but many will be successful.  Certainly more than a few would have never seen the light of day until the creative disruption of Crowdfunding hit the mainstream this past year.
My iPhone / iPad is never out of my reach.  I am not an iOS extremist though.  The Android devices are getting better all of the time and the hardware coming out is better placed to accomodate both devices.  So below are a few products which are crowdfunding now.  If y0u think you have  a product we should know about, please send it our way.
StickNFind- Bluetooth Powered ultra small Location Stickers
Sold. I hope they sell these in bulk.  I will predict now these will not only be attached to keys, phones, tablets – but cars, children,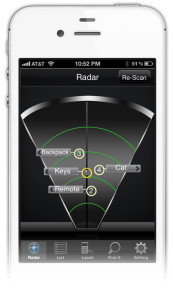 pets .. anything that moves and some that don't  (or at least are not supposed to).  Can I place a rush order?  Early Christmast gift for my "significant other".  Works with both iOS and Android devices.
Ultra small Sticker with Bluetooth Low Energy, that you can stick on your stuff, and use your smartphone to find them.  You could also stick the Stick-N-Find on your wife's car. Once she pulls in the driveway, you get a notification, clean your mess, and go wash dishes before she comes in.
Crowfunding on Indiegogo now.  This product is incredibly overfunded as parents everywhere rejoice.  $35 for two. Scheduled ship date:  March 2013.
Swivl: Multipurpose robotic platform for mobile and DSLR
This device works with both iOS and Android devices.  The Swivl is something you never really knew you needed – until you read the description: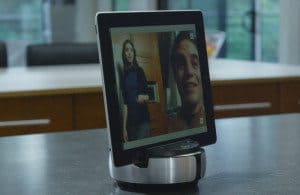 The new Swivl is a multipurpose motion and tracking platform for imaging, teleconferencing and more. No more single purpose devices for one use. The new Swivl works iPads, iPhones, DSLRs and Android devices.  It has a smooth, highly adjustable pan and tilt motion system in one sleek form.  It automatically follows you for self captured video.  It can make your iPad your remote control for your DSLR.
Crowdfunding on Kickstarter now – this product is fully funded – with only a few days to go.  For only $99.o0 this can be yours.  Scheduled ship date:  July 2013.
Magma: The Smartest, Most Innovative Mobile Power Source
One of my greatest fears is that I will wake up one day and not be able to charge my many different devices.  Yes we live in a connected world AND I have chargers in every vehicle, desk, bag and more than a few still plugged into the outlet at that hotel.  And even if I cannot pick up mobile access on that beach in Costa Rica – gee it would be nice to be able to read that book or play
Infinity Blade for an hour or two.  Meet your own portable power station in Magma.
 With smartphones and other mobile devices being our primary communication means, isn't it frustrating to frequently run out of power, or constantly fumble through adapters? Magma solves this problem in a beautiful, functional way.

Other solar and battery chargers usually have several problems.  Magma's integrated design of a high-efficiency solar cell, Li-Poly battery, intelligent electronics, and USB charging port allows for a very portable product you can carry anywhere.
Crowdfunding on Kickstarter now.  No natural disaster required.  Visit those remote surfing beaches in Panama with the piece of mind your iPhone will still be charged after y0u have caught that last wave.  $179 introductory price.  Scheduled ship date:  May 2013

Have a crowdfunding offering you'd like to share? Submit an offering for consideration using our Submit a Tip form and we may share it on our site!

Sponsored Links by DQ Promote