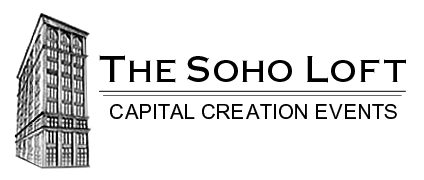 The Soho Loft is expanding its financial innovation conferences globally.  Led by financial innovation visionary David Drake, the firm now co-produces over 250 events per annum globally on financial innovation.  The global growth strategy of The Soho Loft is embracing strategic global partners like EFactor, FundingPost and TechMeetUps to encompass their expansion to the US and Europe.  To discuss how this and how crowdfunding is helping The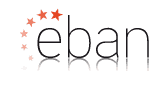 Soho Loft, Mr. Drake will attend the European Business Angel Network (EBAN) in Istanbul to speak on Angel networks and crowdfunding and how technology-oriented innovative organizations like EFactor and TechMeetUps have come to play a more significant role as part of the global expansion of The Soho Loft.
In relation to the growth of The Soho Loft Mr. Drake commented, "We are now producing with our partners over 250+ events annually across the globe. Companies are demanding an aggregation and focus on financial innovation, technology and sustainability platforms which The Soho Loft Media Company has managed to establish.  Companies want to reach investors and the entrepreneurs of Small and Medium-sized Enterprises; something we have become the leader in doing. It is just a question of time before the big firms Johnson & Johnson, Coca Cola, TMobile and Goodyear will want to understand this space and how they can leverage it."
Crowdfunding and financial innovation among angel networks and the VC community have received much attention in the last two years as the traditional lending facilities of banks et al have reduced or those businesses have completely reduced their lending and investment capacity.
Mr. Drake says, "This is the Age of Angels"
Angel investors are getting more attention and investment opportunities than before and even Venture Capitalists are attending more angel events to see and review deal flow.  Several angel networks are embracing crowdfunding in their attempt to qualify business deals as well as use it as a follow on investment mechanism.  The global expansion of The Soho Loft, combined with the international speeches made by Mr. Drake (including speaking as the keynote at the Lake Como, Italy conference with Symbid and Grow VC Jan 24-25, 2013), is enabling firms worldwide to access alternate forms of finance to facilitate corporate growth.
Marion Freijsen, Co-Founder and COO of EFactor added, "Our goal at EFactor is to connect our members with the right people from across the globe to grow their business, and always at the top of their agenda is understanding the best funding options available for their business right now. EFactor actively matches the individual needs of our entrepreneurs with the best funding expert, wherever they are. This is where TSL's expertise comes into its own.
With our one million plus members in 185 countries working across 90 industries, our entrepreneur network can now access TSL's financial innovation on all continents."

What is CrowdFunding has often been a question that leading firms like Kickstarter, Indiegogo, young upstarts like Give2Gether and The Soho Loft have focused on?  As the leading media company in this space globally, the growth of The Soho Loft has been driven by the universal need for capital that all SMEs seek and for the solutions that The Soho Loft distributes and discusses at its conferences.

David Drake said, "Our investment in The Soho Loft is bringing us recognition globally as thought leaders in this space.  Our University Series has been a tremendous success globally.  Cornell University and Cornell Club separately and independently have us speak twice in February this year.  It goes to show that the Universities and the Angels of the Alumni in this age of angels are hungry for updates and innovation.  We agree with Mark Cuban – Crowd funding should be required to be used by all.  It is a marvelous financial tool and that is how you have to look at it – a tool."

Mr. Drake's upcoming speaking engagements include:

Thu, 17 Jan to Fri, 18 Jan, 2013
David Drake Speaks on the Missing Link between Crowdfunding and Business Angels at the 11th EBAN Winter University in Istanbul, Turkey
İstanbul Ticaret Üniversitesi İletişim Bilgileri, Istanbul, Turkey

Thu, 24 Jan to Fri, 25 Jan 2013
Italy Crowdfunding Conference
Europe's first 2 day workshop on Crowd Funding – Lake Como, Italy –

Thu, 7 Feb 2013
US JOBS Act and Crowdfunding: Reforming Capital Creation and Access with David Drake
Sage Hall , Cornell University, Ithaca, NY, USA

Thu, 7 Feb 20 13
NYC VC & Angel Showcase
40 VCs & Angels wanting to be pitched – the event of the Year  to raise capital produced by The Soho Loft & FundingPost – Credit Suisse Head Quarters, New York City, New York

Sponsored