Crowdfunding on Kickstarter now is a project from BrainZoo Studios based in Los Angeles – Pepe & Lucas: An Animated Series.  And who is BrainZoo?  Beyond the very cool name they are an Emmy Award winning studio that has been in business for 17 years.  In a quote from Mo Davoudian, CEO of BrainZoo, he explains why they are branching out their business and creating their own content now:
"We've been creating character driven animation for some of the biggest and well-known brands since 1995,".   "So why start making stuff for ourselves? When the economy took a turn for the worst, we saw lots of animation studios shutter their doors and call it a day. Instead of lying down and going the way of the Dodo bird, we decided to make our own way by doing what we do best; telling fantastic character driven stories using the talent and technology right here in our studio."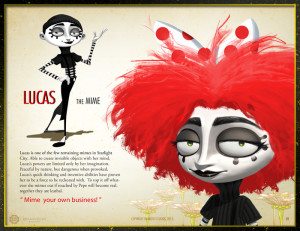 BrainZoo's client roster lists many big names such as  major game developers  Activision-Blizzard, Electronic Arts, Capcom, Sega, Ubisoft, Epic Games, Microsoft.  They have worked with  companies like Disney, Mattel, Marvel, LucasArts, Sony, Fox Sports and National Geographic.  They have won many awards over the years and received an Emmy for Best Graphics in 2009 for the Television series on Fox Sports Science.
This CG shop is crowdfunding the recently produced animated property, Pepe & Lucas. BrainZoo is hoping to expand this popular 8 minute short into a full 22 minute television pilot with the help of their Kickstarter campaign.  This is the studio's first foray into creating an animated property completely in-house, from inception to final cut.  Take the time to watch the short trailer and you will definitely be impressed.  I promise.
BrainZoo is looking to raise $350,000.00 over the next few weeks.  Pledges available are $1 and up.  For $5000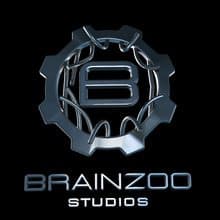 BrainZoo will create a 3D character of your likeness and yes, you will be a part of an episode and join in the fun with Pepe.  For $10,000 you are listed as an Executive Producer!
So if you ever wanted to see your name in lights and on IMDB this may be your chance!
Have a crowdfunding offering you'd like to share? Submit an offering for consideration using our Submit a Tip form and we may share it on our site!