The developers of one 2012′s unique fighting games is looking to the community to help fund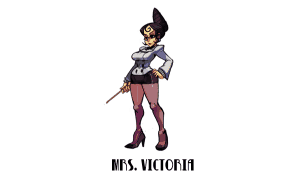 downloadable content.
Developer Lab Zero Games is starting a crowdfunding campaign Monday to raise $150,000, according to fighting-game blog Shoryuken. That money will go toward the development of a new downloadable character named Squigly. The studio also has a number of stretch goals that include a story and stage for Squigly and two additional DLC characters.
"I know that $150,000 sounds like a ton of money, and it's only that cheap because we're taking huge pay-cuts to try and make it happen at all," Lab Zero Games developer Peter Bartholow wrote on the game's forums. "A full cost breakdown will be provided so that people can see how their money will be spent."
Read more at VentureBeat
Related: Skullgirls Crowdfunding Campaign is Growing Fast on Indiegogo