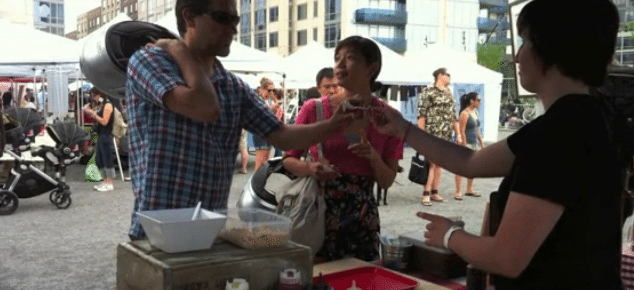 Ever since covering the Hanfree project in January, we've received a handful of emails from project backers looking for a way to deal with campaigns gone bad. Note that I'm not referring to failed campaigns, but specifically campaigns where no visible effort was made to deliver rewards to backers.
All of the projects of this nature that we've been notified of so far have been on Kickstarter. I think that speaks to the huge volume of funding Kickstarter facilitates. When you consider Kickstarter's mind boggling throughput, it's amazing how rare the bad campaigns actually are.
The latest project we've been notified of is Rob and Anna's Frozen Bananas. Fully funded with $4,000 in the summer of 2011, Rob & Anna's is a cleverly named vegan soft serve stand in Brooklyn. (Say the name quickly) The largest contribution was $500.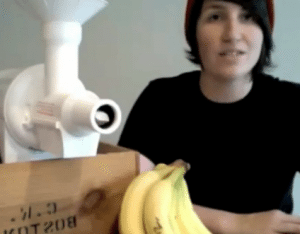 Rewards were allegedly never sent out. The email we've received levies this accusation and comments on the campaign seem to corroborate that story. I tried to reach the project creator but was not able to despite multiple attempts.
There are two things that set this instance apart from the others I've seen. One is that Rob & Anna's is still in operation. A quick look around the Internet has the stand operating this past summer at the Brooklyn Flea, one year after allegedly swindling 121 people.
If the allegations are true, this young lady crowdfunded $4,000 and ran off into the sunset while making no effort to respond to backers who did try to reach out. It's one thing if the business folds or delivery is impossible, but this? It would be the closest thing to a crowdfunding middle finger I've seen so far.
Badly failed campaigns force me into a position that many backers find themselves in when they're directly involved in a nefarious campaign. What do you do?
What can you do?
Doxxing is Internet parlance for gathering information on a person. That is usually where the options end. Gather info, reach out and hope you receive a response.
Running a whois query on robandannas.com takes about a second. It will tell you the registrant is an Emma Schwartz in Brooklyn, a name that matches the project creator's name on Kickstarter. You can see her registered phone number and address. After about 20 minutes of poking around I was able to dig up various other links: a Facebook profile, a Facebook page, a personal tumblr page, a business tumblr, a few YouTube videos and a news article.
So maybe the best option is a call or an email or a tweet or a message on Facebook, but a lack of response will (and did) quickly render that effort a waste. Suing isn't really an option unless you're a lawyer. I'd link directly to all of this information I gathered but what does that accomplish?
There is no justice in rewards-based crowdfunding.
Having said that, these stories warrant coverage perhaps more than any other campaign because they serve as examples of things to look out for. As long as there's crowdfunding there will be situations like these. All we can do is continue to make sure they're seen, and not as part of an effort to take away from crowdfunding's profound positive impact. It makes us all better, more informed backers. Perhaps that is the best form of crowd justice.