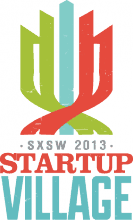 Crowdfunding is one of the more dominant topics of this year's South by Southwest conference in Austin, Texas, which takes place March 8 through 17. The SXSW website lists 21 panels just with the word Kickstarter, including one panel with Amanda Palmer and the team behind her $1.2 million Kickstarter campaign (March 13 at 12:30pm). There are five panel lists with the term "direct-to-fan" and one with "D2F."
It seems crowdfunding has stolen the thunder from direct-to-fan, a theme that has dominated music conferences for a number of years. (I should point out that many of SXSW's crowdfunding panels relate to the Interactive and Film portion of the conference rather than the Music portion.) Part of this is momentum. Crowdfunding is a newer topic that has yet to be explored to the extent that direct-to-fan services have been explored at conferences. But part of this could be crowdsourcing sites crowding out direct-to-fan services that preceded them.
Crowdsourcing sites and direct-to-fan services allow artists to do similar things: reach out directly to fans and sell music, merchandise and experiences with a variety of price tags. Artists are limited only by their creativity.
Read More at Billboard