Bryan Sivak, CTO and entrepreneur in residence at the Department of Health
and Human Services has shared some insight into the operations of this significant bureau.  They use crowdfunding internally to solicit support from the more entrepreneurial minded civil servants.  Dubbed "HHSFairTrade" this information was released during a presentation at SXSW by Sivak and reported on by GigaOm:
Internal crowdfunding for resources

To support entrepreneurial-minded people at HHS who come up with interesting ideas but need people with other skills or resources to get their projects off the ground, Sivak said they've created an internal crowdfunding-like site where people can solicit support. Called "HHSFairtrade," people can post descriptions of their ideas and others across the department can commit needed resources or support. Like Kickstarter, the project only activates once it receives all of the commitments it needs to launch.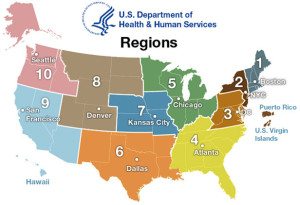 This certainly is an interesting turn for a large government agency. Having had some experience in DC most bureaucracies were not known for their drive to create efficiencies.  Rather quite the contrary.  Incorporating a Lean Start Up approach in a time of lower amounts of funding for government initiatives is a interesting tactic.  Kudos for Sivak for trying something which challenges conventional wisdom.  Perhaps if his effort is successful we may see this approach at other Cabinet level agencies?  Please let us know.

Sponsored Links by DQ Promote