A group of local entrepreneurs, motivated by the desire to solve their own project financing challenges, have launched Antrocket.com, Puerto Rico's first rewards based crowdfunding platform.
"We want to redesign society with Antrocket by promoting collaboration, accountability and transparency. We figure that, if we act more like ants do—ants are social, cooperative and hardworking—we'll all be better off, since more creative projects will have a greater chance at success," said Javier Torres , co-founder of Antrocket.com.
Antrocket.com is a crowdfunding site that acts as a funnel for inventions that need capital but have not found it in the traditional financial system. It provides creators an alternative source of cash to fund projects through a network of supporters. Projects that reach their funding goals on or before a pre-determined time period receive the funding they need, and Antrocket collects a 5 percent fee.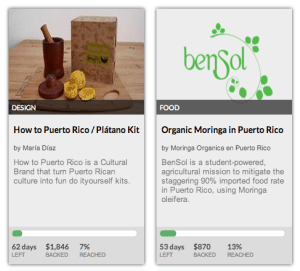 "As an entrepreneur, I've faced the frustration of not finding financing for my projects. With Antrocket.com, I'm turning frustration into action because, by creating a collective solution to help others achieve their goals, I will push my own projects forward. That is the philosophy that drives our team," said Guifre Tort, site co-founder and co-creator of 3-Boo, one of the projects featured in Antrocket.com.

The crowdfunding model also gives creators access to a place where they can market and test their ideas for free. By accessing the crowd that is already gathered across social media and the Internet, creators can reach mass audiences, create a customer base and mitigate risk by distributing it among a large number of backers. Pioneered by such sites as Kickstarter and Indiegogo, the model circumvents the risk aversion and profit focus of traditional funding systems in order to give a greater range of ideas a chance.

Among the projects currently campaigning on Antrocket.com for funding are The Platano Kit, a high-design Puerto Rican souvenir; 3Boo vegigante dolls, a series of three dolls inspired by local traditions; Thunder, a documentary about 13-time worldMuay Thai champion David Cummings ; Defend the Fawkin Station, a touch-based, sci-fi shooting game for mobile devices and tablets, and Judo athlete Adrian Gandia 's bid to become an Olympic gold medalist.

Sponsored Links by DQ Promote