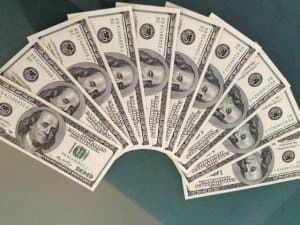 True entrepreneurs don't just have a business idea, execute it, and then move into a cushy corner office. They must continue to innovate and come up with new plans to disrupt a market. Investors need to start considering what they are backing — the idea or the individual. The entrepreneur worth investing in has passion that won't die out, but he or she is also focused enough to follow through with the project.
Crowdfunding: The New Founder's Key to Success
Crowdfunding, the concept of pooling resources from a variety of individuals who want to invest in a company, has seen success on platforms like Kickstarter (think Pebble). Crowdfunding is a mix between pursuing venture capital and acquiring shares of a company on the open market. This practice will become more and more common in the future since it received some legal status as part of the recent JOBS Act that Congress passed in 2012.
"Contrary to rumors circulated by some in the popular press, crowdfund investing is unlikely to replace existing early-stage funding channels like angel investors or venture capitalists," wrote Jason Best and Sherwood Neiss of Crowdfund Capital Advisors.
Read More at Tech Cocktail