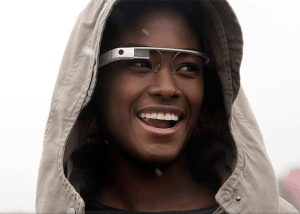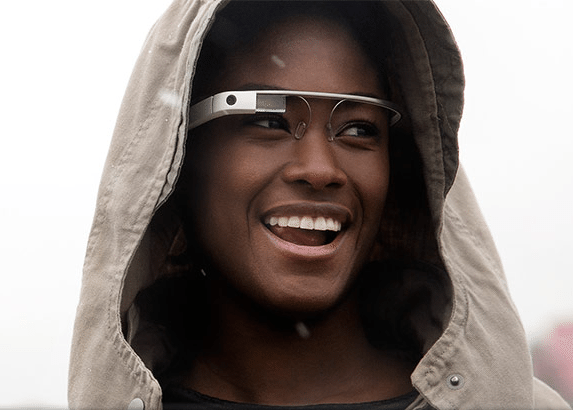 Google Glasses have been quite the chatter as of late.  The eponymous invention from the  loins of the Googleplex quickly became a much desired fashion accessory / tech wizardry last year when examples starting popping up live and in the wild at choice locations.  The wonderous set of specs are scheduled to be available to the masses later this year but Google has been keeping interest high with a "competition" to allow a select few the opportunity to pick up a pair for only $1500.00.
Google flexed their marketing might and launched a campaign with the hashtag #ifihadglass, where creative types could describe, in 50 words or less, what you would do if you had "Glass".  Using either Twitter or Google+  fortunate submissions were selected to be eligible to purchase the shiny new tech bling.  Rumor has it even Newt Gingrich has signed up for a pair.  If you had not received an invitation by April 2nd – you are not going to be an "explorer".
So if you were lucky enough to receive a positive response from the Glass makers, now you had to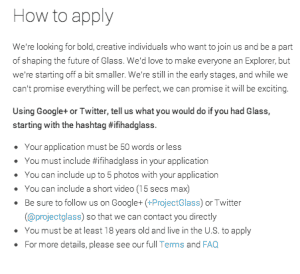 come up with the $1500.00 to pay for them.   Obviously an option is to crowdfund it!
Coming from a tip from reader Dan Leveille (thanks again Dan!),  who had actually taken the time to post his findings on Quora, noting that at his count, there were 34 campaigns in different forms crowdfunding for google glasses,
Winners of the #IfIHadGlass Contest are flocking to crowdfunding platforms to ask others to pay for their $1,500 Google Glass. Some winners are also asking for funding for their trip to pick up the device, as well as a hotel, taxes, food, and even fees associated with their crowdfunding campaign.

34 campaigns are currently live on Indiegogo, GoFundMe, andKickstarter from Google Glass contest winners. The campaign goals range from $500 to $3,500. Some campaigns have rewards set up for donors, such as giving them a photo or video from the Glass or doing a Google+ Hangout with the device.

A few of the campaigns are using the money raised to funds their #IfIHadGlass contest entry idea. An interesting one on Kickstarter isGLASS: A Love Story by Michael Durwin, a short film about a man who can't find love, and uses his Google Glass to do the searching for him.

The 8,000 #IfIHadGlass contest winners were selected to have the opportunity to buy Google Glass early for $1,500. They are not required to purchase the device, however, if they do, they are required to visit one of the three locations (New York, Los Angeles, or San Francisco) to pick it up.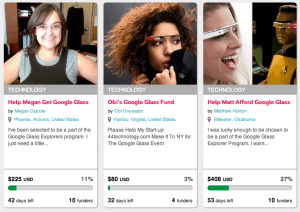 I would love to have a pair myself but at $1500.00 that's pretty steep for something I will probably end up sitting on, leaving on a bar stool or the floor of a cab.  I guess if I was able to crowdfund a pair I wouldn't feel so badly about it though.

Never the less, the chattering classes have spoken and indicate that Google, in its magnanimity, will be offering up these revolutionary devices at a lower price point later this year.

Sponsored Links by DQ Promote