Last week saw the first iteration of the Silicon Valley Crowdfund Conference. Entrepreneurs, industry advocates and private equity experts descended on Palo Alto to discuss crowdfunding's current state of affairs.
Both the investment and non-investment sides of crowdfunding were represented. Four panels tackled a host of issues, and some in quite candid fashion. There was certainly a noticeable difference in content between this conference and some of those that took place a bit closer to the SEC earlier in the year.
Keynote speakers Howard Leonhardt and Tim Draper were particularly critical of the SEC and their inaction to this point regarding proposed rules for Title III, the section of the JOBS Act that is set to open investment crowdfunding to everyday investors.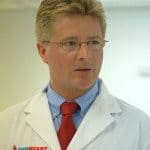 Leonhardt told his rather vivid story of his previous experiences as an entrepreneur, a story we've covered in the past on Crowdfund Insider. Notably, Leonhardt seconded his assertion that the JOBS Act was, for him, a moment that brushed up against the signing of the Emancipation Proclamation in its historical importance. That statement and comparison proved a hot topic of conversation throughout the conference.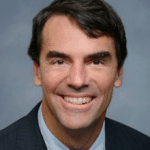 Tim Draper gave a seasoned venture capitalist's perspective, one steeped in a disdain for a regulatory reality that makes it difficult and expensive to raise large amounts of capital in the United States. It was a theme that would extend throughout the conference.
The first two panels of the day focused on the donation and rewards side of the crowdfunding world. Speakers included Misfit Shine's Sonny Vu, author Kevin Lawton, and Funding the Dream host Richard Bliss among many others.
A few of the notable points that came from the morning sessions:
Crowdfunding isn't new
As Eric Hellman of Unglue.it mentioned, "crowdfunding is only new as a label. We've been doing it for years and years." He offered the example of PBS and reminded the crowd in attendence that if you've contributed to public radio or television that you have participated in crowdfunding.
Crowdfunding enthusiasts are passionate about equitable access to capital
Many echoed Howard Leonhardt's comments about women and minorities having a hard time accessing capital. Women especially were highlighted. Author and Forbes contributor Devin Thorpe mentioned that although women own 40-50% of businesses, they get 5-10% of VC funding.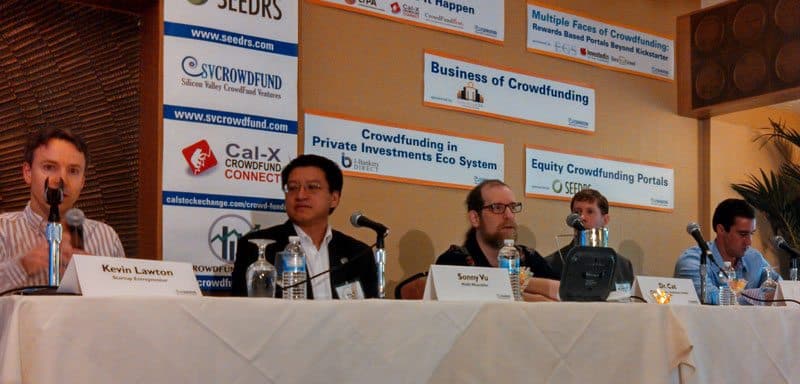 Put yourself in the shoes of those you're asking to contribute
I'm going to summarize a few tips I heard into this one umbrella statement. Richard Bliss made this point: if you're launching a campaign and send an email to someone you haven't spoken with in a while and the first thing you bring up is a need for funds, that is called spam. In short, think about how you'd like to be asked to contribute. What would make you respond?
Crowdfunding is another way of testing the market
Joy Schoffler of Leverage PR pointed out that crowdfunding is becoming a respected tool for market testing, even within angel and VC circles. Some angels and VCs are telling their consumer product startups to use crowdfunding as a way of vindicating a desire for their product.
The afternoon sessions focused on the investment world, and there was some interesting perspective offered regarding where the process stands for proposed rules from the SEC.
The last panel, moderated by prominent lawyer and crowdfunding expert Douglas Ellenoff, candidly shared the speculation that the SEC has proposed rules completed and has had them completed since sometime in late 2012. It is unclear what is holding up the proposal of said rules, but tumult within the SEC's leadership has been cited as a possible hurdle.
There was also speculation that two pro-crowdfunding commissioners could be preparing to step down soon if the JOBS Act is met with any more resistance. Whether that is true remains to be seen.
Some serious concerns regarding the viability of investment crowdfunding as a mainstream investment vehicle were raised as well, especially in regards to the ability to diversify investments. Humphrey Polanen of I-Bankers Direct went as far as to say that diversification is unattainable for most investors. It is in this spirit that I had previously floated the idea of a crowdfunding fund-of-funds, despite any existing securities laws that may prohibit such an investment vehicle from existing viably at the moment.
DJ Paul of GATE Impact, who has been involved in direct discussions with the SEC through his involvement in CFIRA, alluded to the SEC's apparent intent to define investment advice very broadly. For example, he believes that if an investor opts into curation of deals then the curation of those deals will not be considered investment advice. This may level the playing field between bootstrapped investment portals and stronger portals backed by broker-dealers. Broker-dealers are allowed to offer investment advice by definition.
In short, the overall tone was rather critical of the SEC almost a year after the JOBS Act was signed into law, but it was also made clear that the industry doesn't intend to sit around and wait. While the rulemaking process is hung up in a seemingly perpetual political spin cycle, entrepreneurs continue to think outside the box and expose existing exemptions to crowdfunding companies now.
Meanwhile, the donation side of the industry may just be finishing Iteration Zero. Kickstarter is the "gorilla in the room," but Indiegogo and other platforms continue to try and differentiate themselves and carve their own place in the industry. No matter who is facilitating the contributions, crowdfunding is clearly having an affect on how projects and causes seek funding in the United States and around the world.