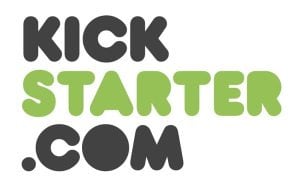 Since launching on April 28th, 2009, Kickstarter has enjoyed the type of meteoric rise and success reserved for a precious few online brands.
There are a handful of reasons for this. First and foremost, consider monetization. Companies like Google, Twitter and Facebook all launched without a way to keep the lights on, relying heavily on outside funding in the early years. Kickstarter's monetization strategy is intrinsic, transparent and simple to understand. For every dollar Kickstarter makes there is an artist or entrepreneur out there who reached their respective funding goal. Customer satisfaction? I'd say so. Meanwhile, Kickstarter adds to the war chest and gains the ability to hire terrific talent, put them in an amazing office space and empower them to do awesome things, all without relinquishing creative control.
Between Veronica Mars and Zach Braff alone the earned media for Kickstarter is astounding. They manage to stay top of mind all the time.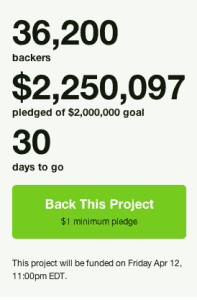 Secondly, Kickstarter somehow always manages to land the campaigns that move the needle. Consider this: the largest campaign on Kickstarter to date was the Pebble watch at $10-million-plus dollars. The largest on chief competitor Indiegogo's site? $1.37 million for Matthew Inman's Tesla Museum. Between Veronica Mars and Zach Braff's "Wish I Was Here" alone the earned media for Kickstarter is astounding. They manage to stay top of mind all the time. Celebrities from Ricki Lake to Seth Godin have launched a Kickstarter project.
The last reason, however, is the most important and the most astonishing considering Kickstarter is a mere four years old.
Kickstarter is ubiquitous.
The hardest thing to accomplish for an Internet brand is becoming a verb. We used to "search" for things online, but now we just "Google" them. You don't post to Twitter, you just "tweet." Today do you crowdfund something or do you "Kickstart" it? Kickstarter's brand is so strong that it's becoming synonymous with crowdfunding in general. Incredible that they have managed to do this in such a short amount of time and in this technological climate. Disruption seems to happen so often anymore… but not like this.
To be fair, Kickstarter has had a lot of help. The media has played an enormous role in spreading the Kickstarter gospel, and they continue to do so. They will continue to do so as long as Kickstarter can land the next great crowdfunding campaign. It's hard to imagine that any competitor is going to be able to waltz in and steal market share in the foreseeable future.
Maybe we need to collectively step back and appreciate what we've seen with Kickstarter, because it doesn't happen very often and especially not this quickly. Kickstarter is a platform, an idea, an international movement and a verb. Enjoy the show.