On Tuesday, polarizing former presidential nominee Donald Trump teased a big announcement and giveaway on Twitter.
I'm giving away money! 11AM Trump Tower. Be there or be left behind!

— Donald J. Trump (@realDonaldTrump) May 8, 2013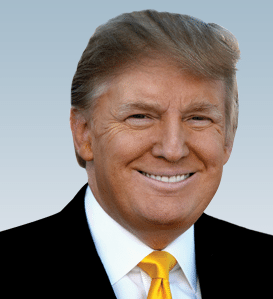 Turns out that the planned event was a promotion for new crowdfunding web site FundAnything. Gawker had feet on the ground and explains the scene…
Trump selected a handful of people and whisked them away to a downstairs room, filled with press and cameras. Standing in front of a podium in front of the considerably smaller crowd, Trump played three different videos. Each featured a different person in need of Trump's cash.
The three were then handed suitcases of money (Literally). Trump also cut ten checks, reportedly of $5,000 a piece, to security guards and other bystanders based on their stories of how badly they needed cash. Finally, there was a tank of cash surrounded by women in FundAnything t-shirts. Attendees were allowed to line up and grab a handful from the tank.

The event was originally meant to be livestreamed but was not due to technical difficulties.

More coverage:

Will Donald Trump Ruin Crowdfunding? – Mashable

Donald Trump Launches FundAnything, a Kickstarter Clone Meant to Bring Crowdfunding to the Masses – AllThingsD

Grovelling for Dollars: A Journey to the Pit of Hell With Donald Trump – Gawker

New, Trump-Injected Crowdfunding Site Will (Not Really) Make Your Dreams Come True – TechCrunch

Sponsored Links by DQ Promote