AlbertaBoostR.ca looks like any other beta-level crowdfunding web site at first glance. Projects are somewhat sparse but for those that are participating funding seems strong. Those in the know will like the hyperlocal slant of the site, focusing on projects and startups in the province of Alberta. What users may not recognize at first is that AlbertaBoostr is backed by ATB Financial, a community-owned bank in Canada. It is one of the few instances worldwide where a banking institution has fully embraced the crowdfunding phenomenon and taken the initiative to test the waters at these early stages.

FirstFunder is another new site, this time focusing on a select group of vetted deals. Those offerings are backed directly by FirstFunder's network of entrepreneurship programs and community organizations, so all deals that make it onto the site are community curated. Investors get implicit peace of mind knowing that other local organizations have already backed the projects and causes on the site.
At first glance these two sites don't seem to have a whole lot in common. They do. They're both powered by Invested.in.
MySpace, The Most Visited Site On The Web
Oh, those were the days.
Not long before Facebook could boast 800 million active users, MySpace was the most heavily trafficked web site in the world. This being the case (and in light of technologies available at the time) keeping the site up and running was a real challenge. The site was known for crashing regularly, but over time that began to change as high scalability became a major focus.
Yadid Ramot, co-founder and current CTO of Invested.in, was promoted from within MySpace to Senior Performance Architect in August of 2008. He would spend the next two and a half years trying to make one of the largest web sites in the world respond to the whims of  the Internet machine. Ramot ended up at MySpace after his employer, kSolo.com, was acqui-hired by MySpace. kSolo's product would become MySpace Karaoke, which encouraged MySpace users to record their renditions of songs and share them with friends. Another kSolo employee, Alon Goren, would join Ramot at MySpace as the Support Manager of the new MySpace Karaoke product. Alon would eventually find his way to Amazon-owned IMDB, but in 2011 the two would roll the dice, quit their day jobs and try their hands at launching a company.
Invested.in was born.
Turnkey Crowdfunding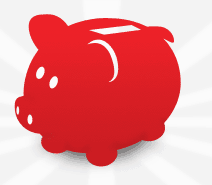 Invested.in was originally launched as a sort of side project. It was to be a competitor to the earliest noisemaker in the crowdfunding space: Indiegogo. However, current President and co-founder Alon Goren quickly realized that something was amiss. Goren and Ramot weren't sure how to market their new site. Was it for non-profits? Businesses? To market to both seemed a non-starter.
Goren says the team realized that they should focus on their strength, and that strength was technology.
That is where the idea for a white-label crowdfunding platform came about. "What we pride ourselves on is being the premium technology provider," Goren told Crowdfund Insider. The plan was to build the best technology product in the space and market it to high-quality clients: big banks, fortune 500 and 1000 companies and the like.
Then Kickstarter launched and began their rapid ascent to the top of the crowdfunding world. Kickstarter was making use of a product called UserVoice, a voting system for product features popular in software development circles. Kickstarter's UserVoice board became a kind of roadmap for Invested.in, keying the team into the features the crowd was looking for. Those that proved untenable for Kickstarter due to any number of concerns quickly made their way into Invested.in, a product not beholden to lawyers or a single payment system like Amazon Payments. "If you looked at their web site at any given moment, their top 10 most requested features were available on our site," Goren said.
Jeff Henderson leads Sales and Marketing at Invested.in, and he explained how this ethos… building the features the crowd is looking for… still remains at the company. "Really, we're much more of a custom dev shop than a white label provider," Henderson said. "We really do customize every last feature, and the designs are usually 100% unique for each client depending on their needs and what they want to do. If they can define it, we can do it."
Performant Crowdfunding
Invested.in's obsession with performance was forged in the MySpace crucible in the late 2000's, but some lessons along the way have legitimized their focus as a worthy one.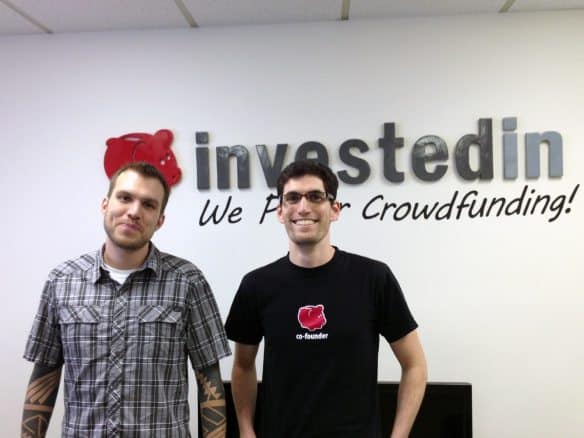 Yadid Ramot and Alon Goren
Goren recalled the toughest tests of Invested.in's technology. Eva Longoria once pinged 27,000,000 of her closest friends and fans to notify them of a campaign running on Invested.in's tech. Avril Lavigne's buzz in China similarly sent a million users to an Invested.in site. At 3 AM.
The viral nature of crowdfunding spells one of the unique technological challenges of the space. One minute a crowdfunding site may be happy to have a few dozen users live on site. Fifteen minutes later they're struggling to serve pages to ten thousand concurrent users thanks to a hit in the New York Times or Mashable.
According to Goren, this challenge is at the core of Invested.in's value proposition.
He alluded to Amazon's obsession with performance and their ability to directly tie that performance to revenue. In Amazon's case, every 100 milliseconds they are able to shave from load times results in a 1% increase in revenue. This drives Invested.in to do things like forego cheaper (and more widely utilized) hosting solutions, instead relying on old-school dedicated servers, one per client. Some static assets still end up in the cloud, but any infrastructure decisions are made with performance in mind and only with performance in mind. Goren firmly believes that strong performance results in happier visitors and, ultimately, more funding.
The Goal
Invested.in hopes that equity crowdfunding will play a role in their long-term growth, but they aren't tying the cart to that horse just yet.

"It's really exciting… it has the potential of being huge, but because it's in the hands of the SEC and the government I'd never want to throw all my eggs in that basket," Goren quipped. Even so, Goren nodded to select partners focusing efforts on accredited-only models for now, similar to CircleUp and AngelList.

Henderson says that interest for equity-focused sites remain strong even as the SEC continues toward implementation at a glacial pace. "I think it's going to be a big growth area for us," Henderson said. "I get at least 5 or 6 calls a week from people that want to do something around the JOBS Act, and, you know… all of them are in a holding pattern right now."

Even as the US is stymied, interest overseas abounds. Henderson shared that Invested.in was currently discussing the launch of equity solutions in Italy, Israel and the UK.

In the near future and perhaps in the end, the goal for Invested.in will be to provide the best crowdfunding technology on the planet. It's this desire that is pushing them to work on GoodCleanFund, a labor of love that has them seeking a patent for the first WYSIWYG funding campaign page solution. It's why they have two dev teams, one for client implementation and one for improving their own in-house tech on a consistent basis.

It's hard to imagine that any company in the world has launched more crowdfunding web sites than Invested.in up to this point. Worldwide interest and an increasing catalog of clients seems to suggest that they may have found a nice niche.

Right place, right time, right team? We'll see.

Sponsored Links by DQ Promote