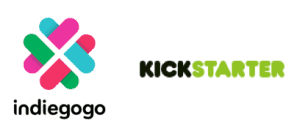 There are two completely different ways of looking at crowdfunding. It is either a) the best thing to happen to start-ups since Red Bull; or b) while sometimes useful, it's no serious substitute for other sources of money, including family & friends. Even bootstrapping.
This may not endear me to some of my friends, but increasingly, I lean towards the latter.
Yes, I know, I know. Crowdfunding is revolutionary. It lets you raise funds without sacrificing ownership or having to face relatives across the table at holidays, or needing to promise a return besides a free sample of your product or some other "reward." At least until the SEC weighs in with rules on how you can crowd-source equity investors, you don't need to do much of anything to apply for that money except create a decent color scheme and tell a nice story. Even so, crowdfunding has drawbacks. Here are three…
Read More at Inc.