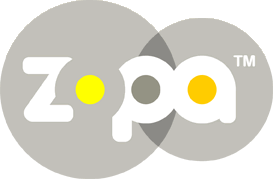 The United Kingdom's largest peer to peer lending site Zopa has announced they expect to be offering business loans soon.  Presently their platform is designed to support peer to peer personal consumer loans matching borrowers to investors.
Zopa has been in business for over 8 years successfully filling a much needed gap during the financial crisis of higher returns with lower risk.  In a post on their site blog, Zopa noted;
When surveyed over 80% of Zopa savers wanted to lend money to help small businesses as well as individuals looking for a personal loan. Soon we will introduce business loans to Zopa, offering good value loans to sole traders.
Zopa has justified this strategic move for two reasons:
1. We saw that there were few opportunities for smart sole traders, with a good credit and trading history, to access good-value loans.


2. Sole traders are often looking for loans of a similar size and time period as our personal loan borrowers so offering these loans doesn't require big changes for our savers to the way they choose to lend
Zopa has not set a defined date for offering this new product but expectations are they will be launching this service quite soon.

Sponsored Links by DQ Promote