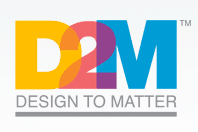 Last month we reported on D2M, a design firm based in San Francisco that appears to have raised just under $700,000 on Kickstarter and Indiegogo for two different projects. Both projects are late to ship, although according to recent updates the Stratus is approaching completion.
Now new revelations in a recent update on the larger of the two campaigns outlines the situation, and it isn't good from a backer's perspective: D2M is out of money and is seeking further investment in order not to squander $620,000 in contributions to their campaign for the Instacube.
The Instacube is a cube-shaped digital picture display said to be able to automatically display photos from two popular social networking sites, Facebook and Instagram. The expected delivery date was listed as March of this year.
John Whaley says he is the designer of the Instacube and according to a Kickstarter comment he has resigned from his position as Manager of Design and User Experience at D2M largely due to delays in the Instacube project. From his comment…
Many of you have been personally attacking me online, posting links to personal photos of me and my partner, and making untrue claims about my involvement. I'm here asking you to please stop. D2M CEO Andy Butler made it very clear yesterday that I do not own any part of Instacube. (Scroll down if you haven't read that yet.) I never received any bonuses, equity or any payment for inventing Instacube except for my paycheck. (At the time I thought this was unfair.) Instacube was one project of about a dozen I worked on last year, but it was the only project I promoted on my own social networks because I was proud of it — after all, this one was actually my idea and my design.
He continues, explaining that his public involvement in the campaign doesn't imply any power on his part over delivery fulfillment.
I have resigned from D2M because of this mess. I need to move on and start clearing my name. I need to work on projects I actually own — that I can be accountable for. I know it's difficult for some of you to see beyond the surface of the Kickstarter video. This was my idea, my Industrial Design, and I volunteered to be the spokesperson. (It made sense since this was my design.) And I had a great time doing it. As soon as the campaign closed last year, however, the project was taken completely off my hands. (This, too, I thought was incredibly unfair.) Yes, you see photos of me posing with EVT samples and the likes, but if this was your design, wouldn't you be proud, too? (Especially with the response we got!) As a designer, there's this incredible feeling you experience when you get to hold your work in your hands for the first time. And I embraced that. I took photos with EVT samples and proudly posted them to Instagram and Facebook. That's my right as a designer.

… You've been told by Andy, and here I am telling you myself again: I do not own Instacube. The person you need to get in touch with is Andy Butler.
Andy Butler is CEO and co-founder of D2M. In his recent update to backers he outlined some of the problems the project has run into along the way. He also alludes to a need for just short of $1 million in additional capital to see the project through.
D2M, post Kickstarter, has continued to invest its own available time and monies to advance the project. When we launched Kickstarter we expected that we could self-fund financial requirements above and beyond the Kickstarter funds from our own profit streams. The reality is that developing a product is tremendously expensive and takes a large team. Here, we underestimated the time and budget required. In hindsight, we also made overly optimistic assumptions about being able to self-fund. When we realized that this plan was not viable we formed a separate company, NuMatter, in order to raise additional funds. Again, we were optimistic about raising capital in parallel to development, but the lack of funding stalled us.

So what's next? We are out actively speaking to investors and financing partners to raise sufficient funding to complete the project and get Instacube launched. We are targeting $250,000 to $350,000 for development and about $600,000 for the first production run.
We've thus far been unable to reach D2M for comment.
Have a crowdfunding offering you'd like to share? Submit an offering for consideration using our Submit a Tip form and we may share it on our site!