Pure Transplant Solutions Gears Up for  Crowdfunding Campaign on Indiegogo, Claims Technology Poised to Change the Future of Organ Transplantation
Pure Transplant Solutions(PTS), a biotechnology start-up company in Austin Texas, is looking to revolutionize the future of transplantation medicine.  The company is  launching a crowdfunding campaign to generate development funds of $100,000  for its proprietary, selective Antibody Removal Column (ARC).
ARC is a medical device that filters and selectively removes harmful antibodies from an organ recipient's blood to allow an organ of a non-matched donor to be transplanted into the recipient, without the usual risk of organ rejection. The name of the PTS Indiegogo campaign is "Any Organ Any Body".
According to the Organ Procurement and Transplantation Network (OPTN), it is estimated that over 215,000 Americans die yearly from diseases that are treatable by transplant. Each day, an average of 79 people receive a transplant, but on that same day, an average of 18 people die waiting for one. The length of time a person has to wait for a transplant depends on many things but is primarily determined by the degree of matching between a person and a donor.
More than 80% of US transplant candidates are waiting for kidneys. One third of patients waiting for a kidney are considered to be "highly sensitized" meaning they have high levels of harmful antibodies and may never be matched with a donor no matter how long they are on the waiting list.
The ARC directly addresses this issue by allowing living donors to donate a kidney.
"This technology would make it possible for the people who care most, to donate their organ to those they love most, but with whom they do not match for tissue type; with less reliance on the organ banks," said Dr. Gina Lento, PTS Vice President. "The ARC not only decreases the risk of organ rejection, but is also much safer than existing treatments since it doesn't strip the blood of all antibodies and proteins, only those that don't match with a donor."
The ARC can be used to treat any kind of solid organ or bone marrow transplant recipient, but as with most innovations in transplant medicine, new treatments are tried in kidney transplantation first since kidney transplants are the most frequent and have the highest survival rates.
With the ARC technology, organ transplantation will become an option for those patients who have been unable to find a donor match based on their highly sensitized condition. Long-term survival rates and quality of life of patients will increase as the frequency of organ rejection episodes decrease. The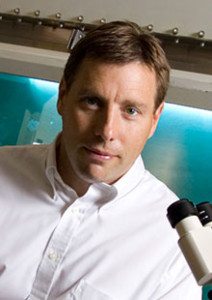 ARC will also decrease the time patients have to wait for an organ, and it will significantly impact the donor organ pool by making organs available regardless of tissue match.
"There are hundreds of thousand of people globally that could benefit from the ARC technology and we believe a crowdfunding campaign is the best way to get the word out about its potential," said Dr. William Hildebrand, PTS Founder and Chief Scientist.
Have a crowdfunding offering you'd like to share? Submit an offering for consideration using our Submit a Tip form and we may share it on our site!

Sponsored Links by DQ Promote