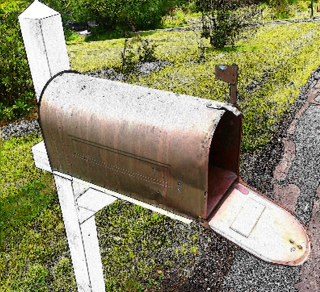 Crowdfunding continues to pick up steam here in the states as well as abroad.  This past week saw two very strong, high profile tech campaigns blow out their original crowdfunding goals to raise incredible sums of money.   Both Scanadu and Tile had great concepts, professional campaigns and committed backers out of the gate.  There was never a doubt these two rewards based campaigns would be a success – it was just a question of how big they would be.  But there are thousands of smaller campaigns which have merit and committed supporters.  Many do not need a million dollars but just enough to get the product out the door and establish a base.  This is an important byproduct of crowdfunding.  One we embrace – along with the mega campaigns.
At first we were talking about doing a food only Mailbox for this week but we decided to hold off until a later date.  But if you are doing a campaign crowdfunding food, beverages, farming or just anything edible please do send it our way at [email protected]  We would love to hear about it.
For this week's Mailbox we have first up Coffee Match.  Now I need coffee as it is my daily stimulant of choice so I have a weakness for a deal like this.  Coffee Match is a service that delivers a new coffee and tea experience straight to your door.  This is a New York City start-up that brings coffee and content together in an interactive farm to cup experience.  All fair trade of course.
From our friends in Sydney, Australia we have the Hustle Bag.  I spend a good portion of my existence going from charger to charger as my trio of the iPhone, iPad and Macbook Air are a thirsty bunch.  This husband and wife team have created a line of purses and wallets that incorporated wireless inductive charging into these products which allow you to charge up – without plugging in.
Now another beverage submission. This is coming from San Francisco (naturally) a solution for those who do not want to knock back an entire bottle of wine each night but love good wine. Tasting Box Wine Flight will deliver to your door a flight of wine in 5 oz bottles ready to consume.  The organizers are promoting their concept at events now after just hitting Winestock.
Finally we have Acquabot. Something you probably didn't know you needed until you saw it.  The creators at Lunatec in San Diego have created a simple device which you may attache to any standard water bottle.  Once attached you pump it up and you have a powerful faucet, shower etc.  Great for camping or letting the kids spray each other with portable high pressure water.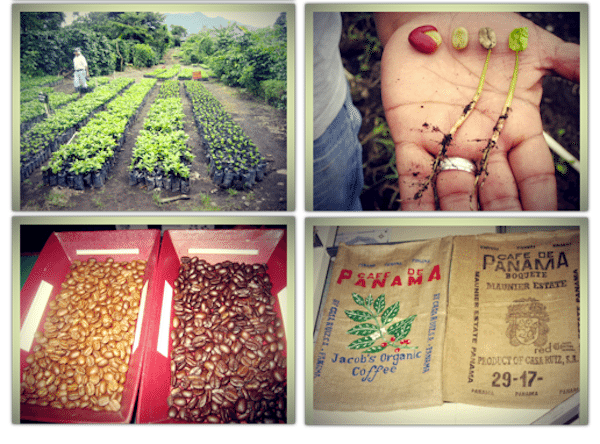 Coffee Match is an adventure to different places through delicious Tea & Coffee delivered to your doorstep – change the way you see tea & coffee forever.
We are changing the way we interact with products we consume everyday
The consumer-product relationship is broken. Just think – walking into a store  – there is no real interaction between you and the products on the shelf? For most of us it is a simple "Hmm this looks good, I'll take it." and throughout consuming the item, nothing new about it is really ever learned. We seek to revolutionize this experience by allowing you – from the moment you first see the product on the shelf to your last interaction with it – it adds value & color to your life.
When we saw this gap, we started Coffee Match – changing the buying & consumption experience around Coffee & Tea.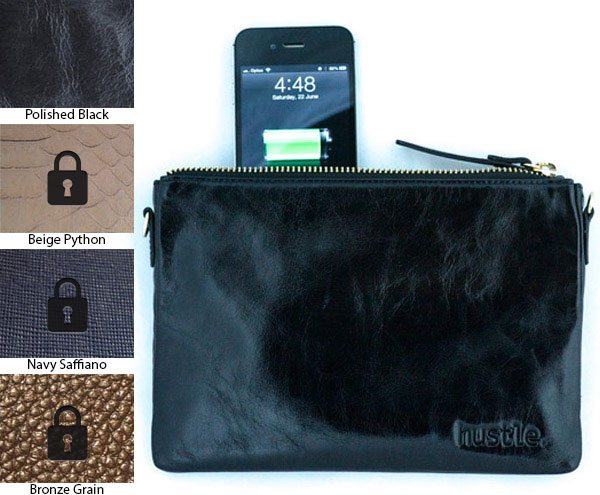 With a Hustle Bag, your smartphone will never run out of power. A smarter way to stay connected in style. Compatible with all smartphones!
Do you find your smartphone runs out of battery long before your day is through? Frustrated with having to carry around one of those ugly bulky batteries or a charging cable and sit bound to a wall? Worry no more! We have made running out of power a thing of the past.
Hustle has developed the world's smartest bag.
For women, the Hustle Bag is small enough to fit inside your bigger, everyday handbag and big enough to be worn on its own as a clutch or cross body bag.
For men, we have designed a wallet to hold your cards, cash and travel documents – and of course power your phone. When you just need the basics, the middle section pulls out, folds in half and slips into your back pocket like an every day wallet.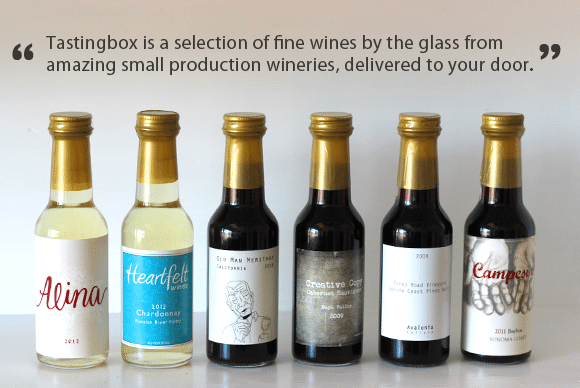 Tastingbox is a selection of fine wines by the glass, delivered to your door. You can have a glass any time, and try some great new small production wine!
As wine lovers, we face a problem every time we want to enjoy wine on a weeknight – do we open a nice bottle knowing we won't finish it that night? It is such a shame to have the second half of a bottle of great wine end up in a sauce. We also love wine tasting and want to be able to try lots of new wines and learn the stories behind them without having to travel to a wine region.
We created Tastingbox as a way enjoy wine any time without committing to a full bottle, and as a way to discover and learn about great wines from small production wineries. We have set out to create an experience that makes wine fun, approachable, and educational. We hope you will join us!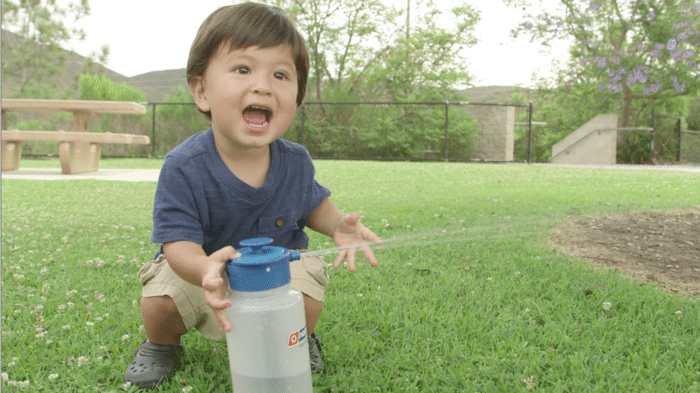 Transforms Nalgene and most bottles into a device providing the utility and ease of a kitchen faucet, shower and garden hose.

Aquabot has 3 spray patterns: Shower, Stream & Mist.

What is Aquabot? Think of Aquabot as adding versatility to your water bottle and convenience to you. Aquabot does this by transforming your water bottle into a pressurized device that provides the convenience of a kitchen faucet, shower, garden hose, water fountain and mister. And hey, that's pretty versatile!

Have a crowdfunding offering you'd like to share? Submit an offering for consideration using our Submit a Tip form and we may share it on our site!

Sponsored Links by DQ Promote