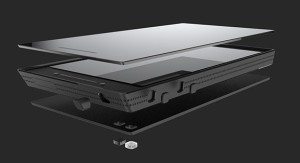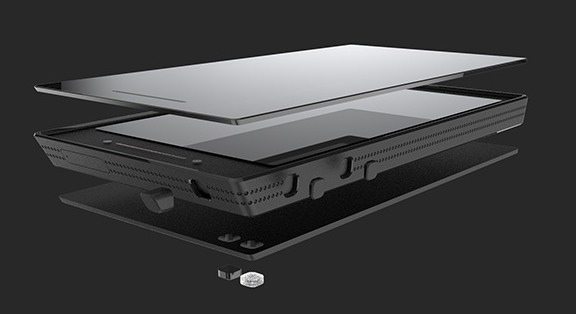 Canonical launched the Ubuntu Edge campaign on Indiegogo in search of $32 million for their dual-boot smartphone/PC combo. As of right now funding has slowed to a trickle after raising almost $3.5 million in the first 24 hours. The campaign currently has garnered around $7.5 million in pledges, which is an enormous amount of money but it is still a long way from a goal of $32 million.
Canonical has been experimenting with pricing of their reward tiers since the campaign launched. Originally preorders of the phone were offered for a one-day-only price of $600 which spurred success early. However, that price shot up by over $200 after that first day. Funding died down substantially.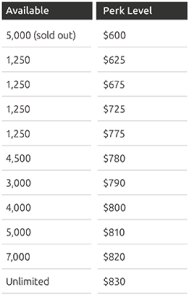 Realizing that the current scheme was untenable, Canonical went back to the drawing board and came up with the pricing scheme that is currently in place. Prices are now tiered so there are a limited number of units at any given price. Once the $725 units sold out the phones then jumped to $775. Tiers above $775 seem to be incremented by $5, so that increase will taper off. (These tiers are subject to change.)
Confused yet? To be fair, there is no instruction book for how to raise $32 million on Indiegogo, but two things are crystal clear at this point. One is that there is interest in the Ubuntu Edge, and big interest at that. Two is that pricing has severely affected funding velocity, and it seems mostly for the worse.
So hindsight being 20/20, what should Canonical have done? The reality is that increases in price provide a disincentive to back the campaign over time, and that disincentive is especially strong when the loss felt by the backer is hundreds of dollars. If a backer backs right now they'll spend $175 more on the phone than they would have just a week ago. That is a tough pill to swallow for anyone short of the rabid Ubuntu fan.
There are many cases where tiered pricing is extremely successful in crowdfunding, but perhaps in this case it isn't sensible. Without a deeper view into the economics of the phone itself, I would venture to guess that at the $600 price point the Edge could be fully-funded. I have my doubts that the fervor of day one was fueled by a discount. The product really is innovative enough to drum up its own buzz.
Perhaps the higher pricing tiers are there to subsidize the early adopters. It is hard to say without a deeper view of the economics of the phone itself, but the featureset suggests that $600 may be a low figure for the device.
The end result? Canonical may be forced to close the campaign and start over if they hope to bring this enormously innovative phone to market.
Have a crowdfunding offering you'd like to share? Submit an offering for consideration using our Submit a Tip form and we may share it on our site!