Another week in the world of crowdfunding.  We had some good news this week as it appears we will finally have clarity from the SEC in regards to popular crowdfunding later this fall.  It will be fascinating to see how investment crowdfunding impacts rewards based crowdfunding as I believe there is a segment of the population more inclined to invest in products / businesses as opposed to "purchasing" them via a rewards based crowdfunding site.  I include myself in this category.  Having invested in stocks since a very young age I am very aware of the risks associated with small firms and welcome the opportunity to participate in funding someone's concept where I believe there is merit.  So to the mandarins at the SEC – please do not weigh down crowdfunding with un-neccessary "investor protections".  Excessive regulations is the  bane of small business and entrepreneurs.
Ok up for this week another diverse mix.  I found two fishing related crowdfunding projects – which is a first for Crowdfunding Mailbox –  and stumbled upon a very interesting film crowdfunding project which I flagged some time ago.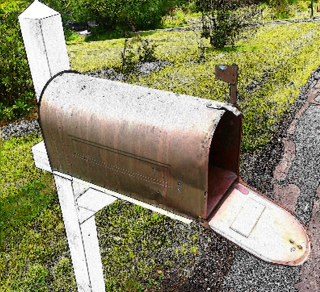 The film project is No Le Digas a Nadia (Don't Tell Anyone) is crowdfunding on Seed&Spark which is a very cool independent film crowdfunding platform. The mission for this film is to put a human face to the toll inflicted on immigrants by a broken system. Focusing on a true story of an immigrant from Columbia the filmmaker  shows  her hopes and dreams are part of the fabric of what we are as a country and to illustrate the tangibility of our shared heritage as immigrants.  I think by now we all agree our immigration system is very broken and needs to be fixed.  This is a great perspective.
Next up we have two fishing related projects.  Imagine that. First up is fish finder device that works with your iPad.  Makes sense to me.  It's about time someone brings the iPad into the fishing world.  And then we have  an event related crowdfunding opportunity coming from Kentucky.  Kayaking and fishing – if you like to combine the two this event is for you.
If you have a crowdfunding campaign y0u would like to share with us – please send it to [email protected].  Use the Subject Mailbox please.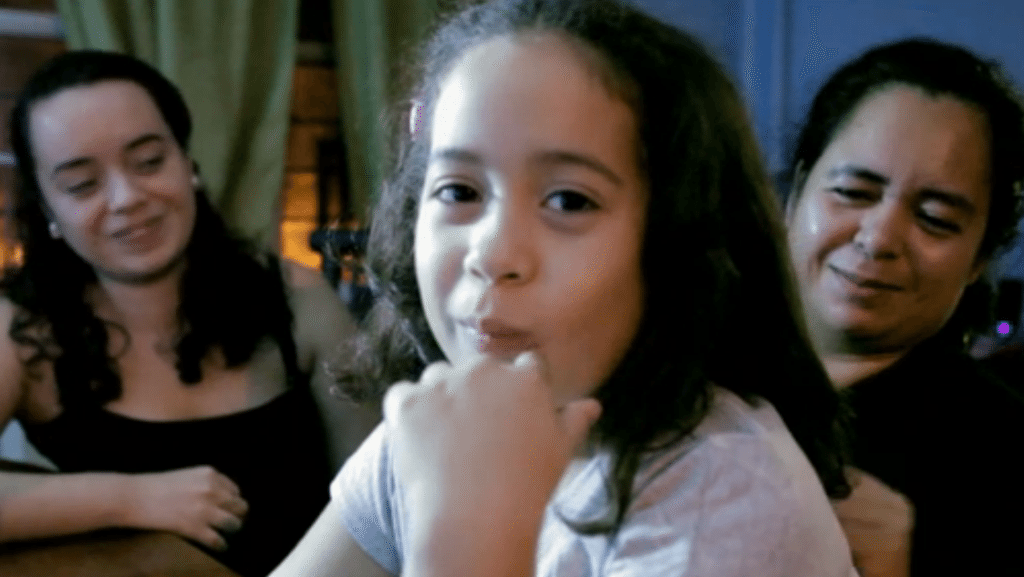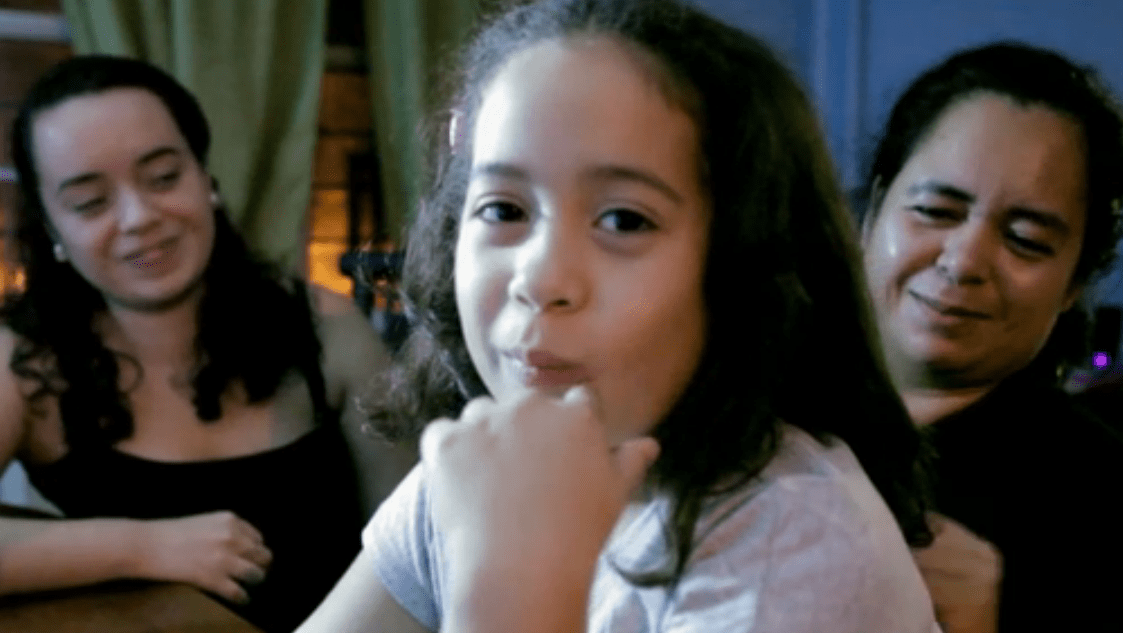 In the shadows of an abusive past and a precarious future, undocumented immigrant activist Angy Rivera tells her extraordinary journey from poverty in rural Colombia to the front page of the New York Times.
Our team has been following Angy since August 2012 and she has opened her home, her heart and her life to this film. We have over 200 hours of footage but as events unfold locally and nationally, there is more of the story we need to tell, not only with Angy and her family, but with the amazing people we've met through her along the way as well.  The money raised through Seed&Spark would enable us to finish production and start editing so we can share this film with the world.  From our entire team thank you all so much for your feedback and support.
Angy's story needs to be told because as a country we are at a crossroads that will define who we are as a people. Will we be the country that embraces Angy's resilience, her courage, her pursuit of life, liberty and happiness, or will we stand idly by allowing our children to continue to live in the shadows?
With the Senate already having approved a bill in favor of immigration reform in June and Obama urging the House to come to a vote before August recess, this is a story that speaks to the most urgent political issue of today. The fate of eleven million people and their families are at stake and it is youths like Angy and her community who are fighting the fight and making their voice heard.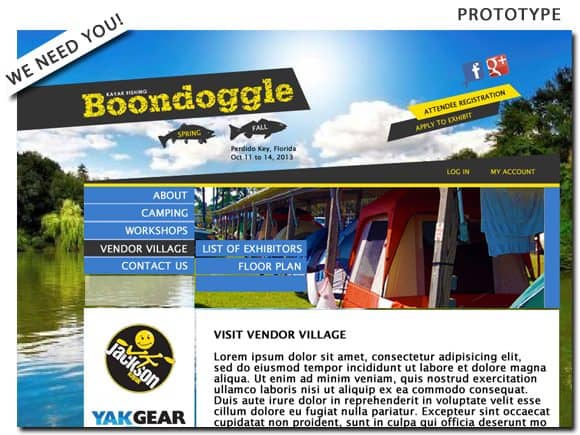 Help fund a very needed website which will streamline the processes involved in planning this bi-annual kayak fishing event.
Welcome to the Indiegogo project page for the Kayak Fishing Boondoggle. The Boondoggle is a FREE, family-friendly, four-day camping and kayak fishing event which occurs twice a year over extended holiday weekends in different locations.
The Boondoggle started a few short years ago when a handful of fishing buddies decided to get together for a weekend of kayak fishing. It has quickly grown to more than 300 kayak anglers from 16 states. Many of us became Internet friends first, through YakAngler's online kayak fishing forum or by participating in any one of KayakFishingRadio's nightly Internet radio shows. The Kayak Fishing Boondoggle brings us all together for a weekend packed with fun, fellowship, and fishing.
The goal of this project is to raise $10,000 which will be used to create a custom website with the necessary functionality to streamline all the processes involved in planning the Boondoggles, and provide an outstanding experience for attendees. "Why so much money?" you ask? "Why not just use a WordPress template?" Because a templated website isn't robust enough. They simply don't offer the necessary functionality, and the autonomy that we need.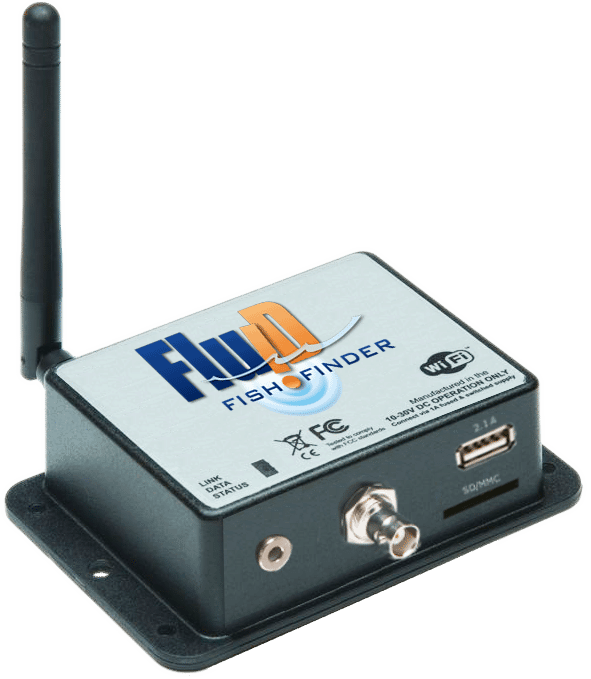 Locate fish, detect water depth and temperature, monitor watercraft speed,chart routes, track waypoints and stream music wirelessly from any seat on the boat!
The Fluid Fish Finder allows an iPad to act as an on-board full featured fish finder and GPS chart plotter.  It accesses and interprets data collected by a standard marine sonar transducer and transmits over a wi-fi connection vi an App on the iPad.
Have a crowdfunding offering you'd like to share? Submit an offering for consideration using our Submit a Tip form and we may share it on our site!