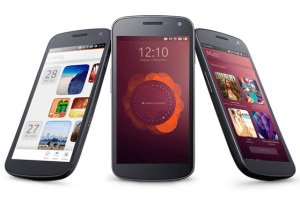 The worlds largest crowdfunding campaign ever Ubunta Edge continues to adjust tactics in hopes to capture the momentum necessary to reach their $32,000,000 goal which is a fixed funding campaign.  Having raised "only" just under $9 Million from almost 19,000 backers on their Indiegogo campaign – recent events have evolved to help get the project back on path.
With 14 days left in their effort to raise the incredible amount needed for success many are predicting the offer will fall short.  What is certain though – the shear enormity of the crowdfunding project will generate considerable value in earned media with the world wide exposure Ubuntu Edge has capture.
In the last 24 hours Ubunt Edge announced that financial data and services company Bloomberg LP has become their first committed corporate backer.  With such an agreement on the table – and a pledge of $80,000 – this may encourage other companies to take a look.
"Bloomberg supports open innovation and initiatives, such as Ubuntu Edge, that align with our software development and business priorities," said Shawn Edwards, Chief Technology Officer at Bloomberg LP. "With this investment, Bloomberg developers will contribute to an open technology initiative that could benefit our clients and have a powerful impact on the future of mobile computing."

"Bloomberg's developers are already designing and building software for advanced devices because our clients demand a seamless experience from the desktop to the mobile platform," said Justin Erenkrantz, Head of Web Architecture, a division of Bloomberg LP's CTO Office. "Ubuntu's goal to offer a single-device solution for enterprise convergence and mobility is an exciting prospect and one that complements our vision for open development on the mobile platform."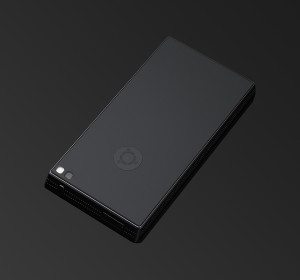 In the past few hours, with a tip of the hat recognition to Bloombergs commitment, the Ubuntu Edge has now dropped the price to $695 and will keep it fixed for the final days of the campaign.  No further price changes are expected and bundles have now been increased from 100 to 115.
The organizers also stated they have  been negotiating with several major component suppliers who are keen to see the Edge reach its goal and drive the adoption of new mobile technologies.
The Ubuntu Edge crowdfunded $2 million in the first eight hours which they claim as a new world record.  Production is scheduled to commence in May 2014 if they hit their goal.  If they do not … well one would expect the Ubuntu Edge to become a reality somehow, someway.
Have a crowdfunding offering you'd like to share? Submit an offering for consideration using our Submit a Tip form and we may share it on our site!