Earlier this week The Verge and reporter Adrianne Jeffries did the crowdfunding world a service by collecting and publishing a deep data set on the historical success rates of Indiegogo campaigns.
The article points out that Indiegogo generally sees about 9.3% of their campaigns receive full funding. That data is based on over 142,000 campaigns that were crawled in an effort to build a high-level overview of the platform. This is juxtaposed against Kickstarter's historical (and publicly available) 44% success rate.
Jeffries points out that there are two major considerations when analyzing the dataset from Indiegogo. One is Indiegogo's flexible funding model, which specifies a means by which campaign creators can raise money without hitting their funding goal. Fees are increased for campaigns that make use of this model and miss their goal in order to incentivize project creators to create realistic goals.
The second consideration is Indiegogo's policies and their open approach to allowing campaigns on the platform, and that approach is extremely important in the analysis of this data.
A low success rate on Indiegogo may be nothing more than a sign of a discerning public that is being smart in what they choose not to fund.
Indiegogo will essentially let just about anyone crowdfund just about anything on their platform save for a select few exceptions that encapsulate legally contentious endeavors like those funding drug paraphenelia, firearms and hate groups. Due to this open approach to crowdfunding, it is absolutely crucial that backers of Indiegogo take extra care in performing due diligence on Indiegogo campaigns.
Pragmatic backers will consider the following:
The team – Is the campaign creator (or creators) able and qualified to deliver on rewards?
The campaign itself – Is it overly ambitious? What is the aim? Does the campaign clearly explain how this goal is going to be met? What are the risks?
The funding strategy – This is perhaps the most overlooked component on Indiegogo. For example, if the team is crowdfunding a hardware project and using flexible funding what happens if they fall short of the goal? If the team is asking for $100,000, can they still deliver with $10,000?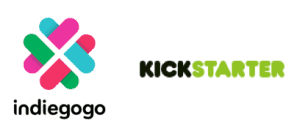 With these things in mind, a low success rate on Indiegogo may be nothing more than a sign of a discerning public that is being smart in what they choose not to fund. To take the differences in success rates of these two platforms and jump to a conclusion that one is more effective than the other can only be done without consideration of what they are and how they work. It's comparing apples and oranges.
The lower success rate is also indicative of a platform that is open. Kickstarter curates deals that they believe are poised for success, and it is publicly known that they will place demands on project creators to be more clear about things like risks and challenges before launching on their platform. Indiegogo is content to let the market decide short of outright frauds. Truth be told, any platform in any area of the industry that curates their offerings had better have a higher success rate. Otherwise why curate at all?
Perhaps one quote from the article is most telling for the future of the two biggest dogs in the rewards-based crowdfunding fight…
In the crowdfunding world, Kickstarter has been compared to Apple: closed, curated, and high-quality. Indiegogo is more like Android: let 'em all in.Adrianne Jeffries, The Verge
Today Android boasts a share of almost 80% of the global market despite Apple being first to the starting line. Yes, there are circumstances that color that data, but the point is this: often times the more open approach is the one that wins out in the end, and market shares can change dramatically over time. Having said that, Kickstarter clearly has the mic in the rewards-based world right now, and Indiegogo has a lot (as in an unimaginable amount) of work to do if they hope to snatch the top spot in the industry from their competitors in New York.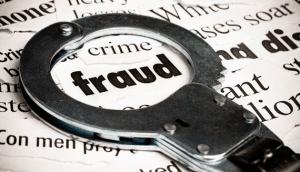 Kickstarter bears more responsibility for fraud on their platform due to the type of heavy curation discussed here. They've come close to high-profile frauds before. The difference is this: fraud on Indiegogo is more like those nefarious Chinese lottery emails we all receive from time to time. If you buy in it is your own fault. On Kickstarter, someone on the platform's team signs off on every campaign, and with that arguably comes increased liability on Kickstarter's part, at least in the realm of public perception.
In reference to the now-famed Ubuntu Edge campaign on Indiegogo, Jeffries says the following…
Even if the Edge doesn't meet its goal, people still pledged $8.3 million in two weeks. That shows Indiegogo is doing something right.Adrianne Jeffries, The Verge
Sometimes doing nothing can be just as important.

Sponsored Links by DQ Promote