Subscription-based & pledge-based crowdfunding models could provide a new & exciting means of monetizing video content for YouTubers
YouTube is a disruptive force in the world of video content and has long provided a means by which video content creators can monetize their hard work.
YouTube has a partner program that is core to their value proposition for content creators. They have made it easier to become a partner over time. YouTube has even provided funding for partner projects in the past. Last year thousands of YouTube partners broke $100,000 in revenue. In short, it is the most robust ecosystem for video content creators today.
However, YouTube has come under fire in the past for what some feel are shady practices regarding revenue sharing. YouTube keeps 45% of ad revenue and is expected to pull in revenues of $5 billion in 2013. A recent piece in Variety dives deeper into the ecosystem and some of its biggest content creators. It appears many are seeking better ways to monetize their channels and diversify amongst platforms.
But with more and more online distributors getting into the market, some of the company's longest-standing content providers are getting restless, maintaining that the site exploits its pole position as the Internet's No. 1 video destination to extract unfair revenue-sharing terms; that it provides poor marketing; and that it doesn't effectively sell ads against professionally produced content.Variety, July 2013
Josef Holm plans to provide YouTube content creators an entirely new way to monetize their work with his platform, TubeStart. The platform takes an innovative approach to crowdfunding, leveraging a subscription-based model in order to provide content creators with a regular flow of revenues.
YouTube is probably the world's biggest discovery and audience building platform and it's also the world's 2nd biggest search engine. It's monetization options are still limited but where else can you release a video at no cost to global audience of over 1 billion people? It will probably take several years until YouTube's CPM will be where it should be and TubeStart aims to bridge the gap between current production cost and CPM reality in a way that is non-competitive with Adsense. In other words, instead of hiding your content behind the YouTube subscription wall which would cannibalize your Adsense revenue, you can keep your main channel content accessible to anyone and start a subscription based crowdfunding campaign where you build an off-YouTube paying subscriber base in exchange for exclusive bonus content, early content preview or any other monthly perk you can think of.Josef Holm, TubeStart CEO
The most interesting aspect of this platform from an industry perspective is the variety of funding models users can select for their campaigns. TubeStart will have four. Fixed and flexible funding will be supported similar to Indiegogo, but two other models – subscription-based and pledge-based – have the potential to be particularly beneficial. We caught up with TubeStart CEO and cofounder Josef Holm to discuss this approach.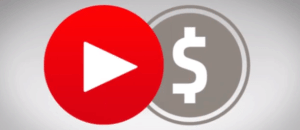 "Subscription Crowdfunding like we offer it also includes a content delivery system. So as opposed to running a 30 to 90 day campaign, you can set up a monthly recurring campaign that your supporters can subscribe to," Holm told Crowdfund Insider. "Let's say you chose to give your supporters a weekly piece of exclusive bonus content to thank them for their support. You can upload the video to YouTube, set it to private (on YouTube) and then embed it on TubeStart as a 'Supporter Update' and not only will all your supporters get an email alert that you have uploaded a new piece of bonus content, our platform also makes sure that only supporters with an active subscription to your campaign get access to the bonus content."
Whereas the subscription model will focus on regular monthly contributions, pledge-based funding seeks to get backers to agree to pay a set amount every time a piece of content is created. Either way, the platform will act as a supplement to the traditional AdSense-based way of monetizing YouTube video content. Holm calls it a "YouTube First" strategy as opposed to a "YouTube Only" strategy.
Holm also points out that his platform can and will act as a powerful means of interaction between content creators and their supporters. It's a benefit of crowdfunding we've touted time and time again both on this site and in the industry as a whole. Crowdfunding is as much an exercise in crowdsourcing affinity as it is in crowdsourcing cash.
TubeStart is set to officially launch on August 20th with a handful of campaigns, which are currently in the works. You can head to TubeStart now to see a preview of what the platform will look like. A synopsis of platform fees is below…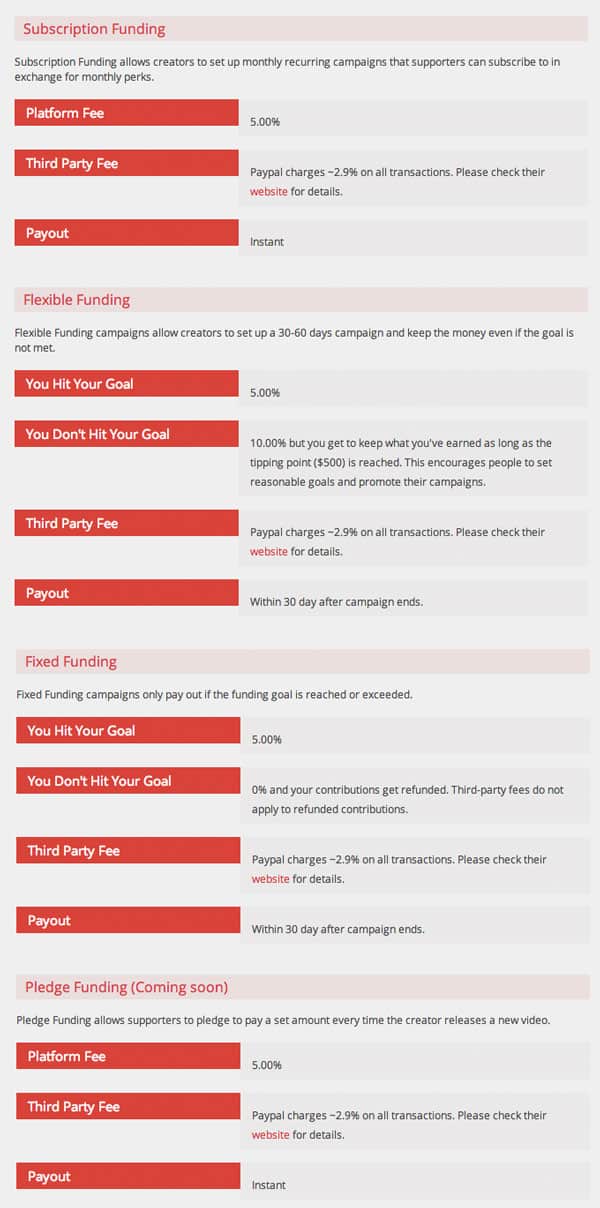 Sponsored