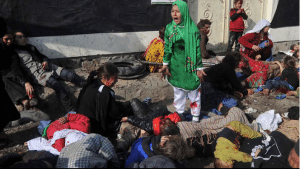 For this week's Mailbox we received a note from one of the Directors of a film crowdfunding now on Kickstarter.  The title of the film is Frame by Frame and it is a feature length documentary about photography and freedom of the press in Afghanistan.  But really – it is about so much more than that.
The Taliban banned photography – along with many other things – in 1996.  Taking photographs was a punishable crime.  When the United States invaded the country and pushed the Taliban back – photography, along with other freedoms returned.  Now with the forthcoming withdrawal of American troops there is deep apprehension the repression and pervasive fear associated with the draconian rule of the  Taliban will return.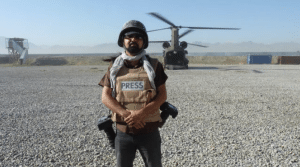 The film covers four photographers documenting the history of a country decimated by ideology, foreign intervention, depravation and suffering.  From the rise and decline of the Taliban to a budding but clearly unstable "democratic" government – the story line is a compelling odyssey of struggle.
The four photographers include Pulitzer Prize winner Massoud Hossaini, one of the few female photojournalists in Afghanistan Farzana Wahidy, TV photographer Wakil Kohsar, and documentary photographer Najibullah Musafer who secretly photographed the Taliban during their 1996 -2001 reign of power.  These journalists continue to put themselves at risk today while their future, along with the future of the country, is an unknown.
These visual storytellers exemplify the importance of freedom of speech – something most of us in developed countries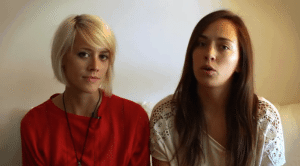 clearly take for granted.  As democracy attempts to gain a stronghold in this shattered country – now is the time to share realities potrayed here and hopefully in a documentary  – Frame by Frame.
The film is the creation of  Mo Scarpelli and Alexandria Bombach.  Mo is a documentary filmmaker and photojournalist who spent recent years producting media for a charity.  Before that she created multimedia content for The Wall Street Journal.  Alexandria is a "tech nomad" documentary filmmaker having premiered films at Banff and Telluride.  These two intrepid young women spent part of 2012 filming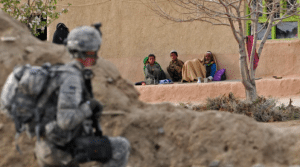 and now want to return this fall to complete the process.  Yes two women in a war zone is more than a bit dangerous but they are compelled to capture this human story as Afgahnistan's future balances on a precipice.  Watch the video.
Crowdfunding on Kickstarter now with a goal of raising $40,000.00.
________________________

Have a crowdfunding offering you'd like to share? Submit an offering for consideration using our Submit a Tip form and we may share it on our site!