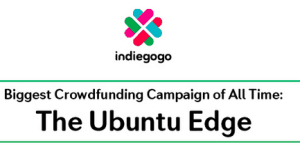 There is a big question that will be answered this week. In fact, I'd argue it is the biggest question in the brief history of rewards-based crowdfunding. It may be a 32-million-dollar question…
Will Canonical extend their campaign for the Ubuntu Edge?
The Indiegogo campaign for the Edge has a scarce 3 days of runway left. Make no mistake that Indiegogo does allow campaign creators to change their campaign end dates from time to time. Scanadu did it. Ghost of a Tale did it. Button TrackR did it. James Franco did it.
When it comes to the Edge, Indiegogo has $1.6 million reasons to be flexible on the campaign's timeline. That is the approximate commission Indiegogo would take if the campaign were to raise that full $32 million. That is to say nothing of the press and the bump in public perception. Indiegogo doesn't have a campaign that is even close to Kickstarter darlings Ouya and Pebble. A successful campaign for the Edge? That's two Pebbles, an Ouya and some change. Kickstarter would be playing catchup in top honors for the first time since I've been covering this space.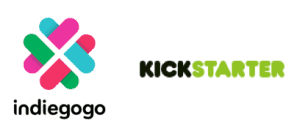 So, perhaps this week we will get the answer to an entirely different question: What were the motivations Canonical had in launching the campaign in the first place?

If this is truly a do-or-die proposition for Canonical, look for the campaign to be extended.

However, Canonical may be perfectly content with the press it has received up to this point for the Ubuntu Edge. Something to think about… is a failed Indiegogo campaign (which has garnered $11 million worth of interest) better than a press release?

3.69 million results for "ubuntu edge" in Google. What press release could do that?

As for Indiegogo, I'm sure you've seen the headlines. Biggest crowdfunding campaign of all time! Is it? Not until that money ships out. If I were Indiegogo, I'd do anything I could to see to it that that happens.

As for Canonical, I reached out to ask if they would extend the campaign and will update if and when I hear back.

Have a crowdfunding offering you'd like to share? Submit an offering for consideration using our Submit a Tip form and we may share it on our site!

Sponsored Links by DQ Promote