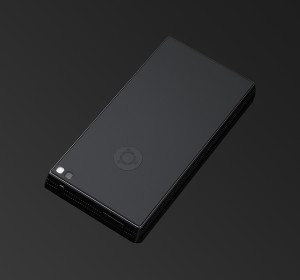 We're down to the wire for the Ubuntu Edge, and I have my popcorn at my side as we wait for the last 11 hours to tick away from the most ambitious crowdfunding campaign in memory. (Maybe)
One interesting thing is happening right now in the comments on the Edge's campaign page, and it has to do with comments made by Canonical CEO Jane Silber in a recent interview with Wired, emphasis ours…
"I don't want to be negative," Jane Silber, Canonical's CEO tells Wired.co.uk, "but we've got, what, 20 hours left. It looks like we're not going to meet our target." The Edge in its current form will probably never be made she adds, but the support for the campaign was a massive boon. It suggests not only that there are plenty of people out there who are interested in owning an Ubuntu OS phone, but that there's significant support for more innovation within established product categories.
The conspiracy theorists in the crowd are starting to stew on this paragraph. One backer on Indiegogo summed up his take in the following comment…
The cynic in me makes me very inclined to think this not-reaching-the-goal was intended to happen from the beginning by setting a goal so impossible to reach, while at the same time creating a huge marketing frenzy in order to create a buzz among the media and awareness of the OS with the users. Brilliantly planned. Cheap and effective marketing. Yet, should this "conspiracy theory" be true, what a dirty way to play the game.
Truth be told, a vast minority of backers are expressing any discontent publicly over the statement at this time. However, Canonical may now have to begin considering possible backlash in the event that the campaign is allowed to sputter out.
It's important to note that any extensions are left up to the discretion of Indiegogo, and there is no guarantee that one is on the table for the Edge. I reached out to Canonical and Indiegogo asking if an extension would be granted but never received a response from either party.
Despite any mounting vitriol, funding velocity has certainly picked back up. The campaign is over $12.4 million at this time, with some in the Ubuntu Edge community saying they're tracking a preorder every minute at this time. Data from our beta aggregator is showing over $100,000 being pledged every six hours. (We're now tracking funding by the hour for more insight into the campaign's velocity.)
Stay tuned…
Have a crowdfunding offering you'd like to share? Submit an offering for consideration using our Submit a Tip form and we may share it on our site!