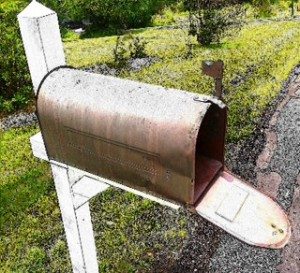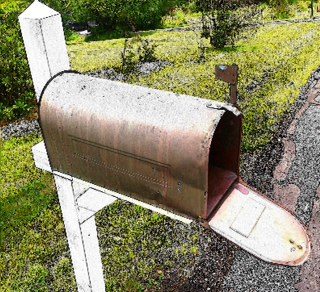 This week's Mailbox is dedicated to Fashion – a Fashion Week Mailbox.  Amongst many other very interesting crowdfunding campaigns we received several clothing related projects.  Each unique in their own way.
First we have XOAB Socks.  Now I am certain you are asking right now, "how interesting can socks really be?".  I promise you that you will be surprised. First off – the pitch video is superlative.  And when I say superlative I mean I am sold.  I am ready to buy some socks which are normally a clothing item I think little about except when its time to  replace the one's kidnapped by the sock elves.
These socks are made with great attention  to detail, using the finest quality wool and material and are totally manufactured in the USA.  They promise to be the most comfortable socks ever and after watching their video, I am a believer.  A project by two brothers based in Boulder, Colorodo, Rick and Neil Leinve, I expect them to go far.
This one is for the guys.  STANTT shirts has integrated data and technology to produce custom fit, high quality shirts for those of us who do not qualify for Small, Medium or Large.  Yep – I fall in that category.  For most off the rack shirts inevitably the large size is too baggy – medium to tight in the shoulders… what to do.  Now there is STANTT.  You enter a few measurements into their web site and a few days later the shirts arrive at your door.  No trip to Hong Kong or your area tailor necessary.
Finally we have Swirlgear.  This is women's running apparel designed by a female runner.  Creator Lacie Waller Whyte – a dedicated runner – has combined  moisture wicking fabric with spray dyed colors which makes each item of clothing a bit unique.  The Chicago based company is ready to roll with 30 retailers lined up and an e-commerce platform ready to go.  They just need to cover the start-up costs to build the emerging brand.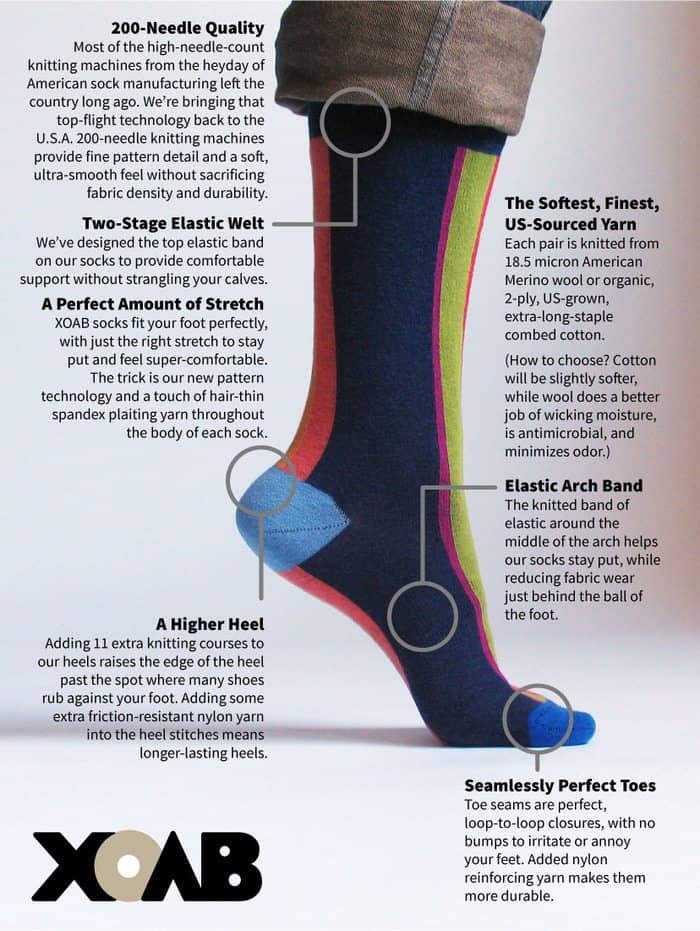 Beautiful designs, great fit. Combed cotton or Merino wool. Made in the USA. Satisfaction guaranteed.
What is XOAB?
We're two brothers, Neil and Rick, creating beautiful socks for men and women. The most comfortable socks you've ever worn. Durable socks that stay beautiful.
We have been working for more than a year to create the world's best socks. The socks that never stay in your sock drawer.
 Our manifesto:
Amaze your feet. XOAB socks stay up. They stretch and support. They aren't too thick or too thin. And they will last through wash after wash.
Bring artisan to industry. The sock industry, evolved for large-scale production of limited designs, couldn't accommodate our vision. So we studied their methods, modified their knitting machines, and wrote our own software.  Now we can prototype quickly and manufacture on a small scale.
Set design free. Neil became a designer because he loves to create. Our technology unleashes his creative energy, giving you a broad range of stunning design and color choices, with more to come.
Make it here. We make XOAB socks, design to dyeing to dancing, in the USA using only domestic materials.
Don't compromise. We use the best materials and manufacturing techniques we can find. If you're not satisfied, we'll make it right.
Have fun. We created a business around a shared passion. Our goals: work together, do good, and have fun doing it.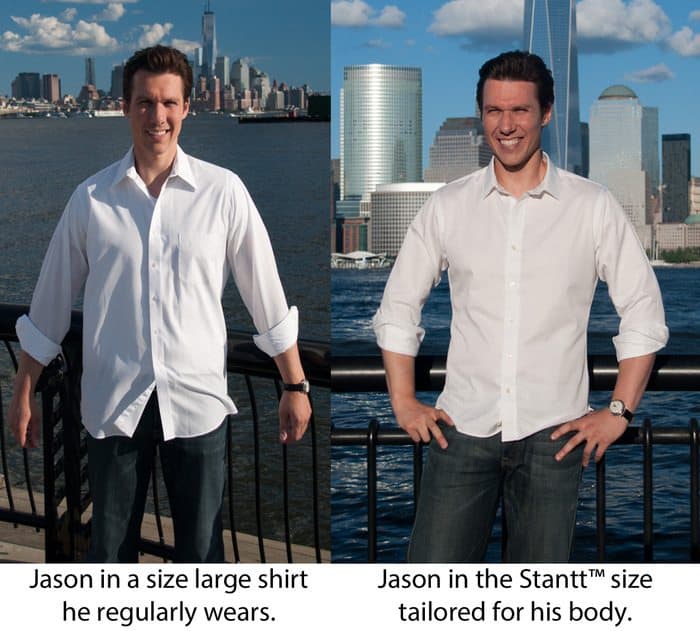 A refined style + DataFit™ technology for the best fitting shirts you've ever worn. Give 3 inputs and the size tailored for you ships.
We should feel great in everything we wear.  But, a profit driven industry has made it next to impossible to find clothes that fit.
Now there's a better way.  With data and technology it can be easy to get clothes you look and feel great in.
But we need your help to launch our first line of clothing: Casual Button-Downs and Polo Shirts.  With your support we will be able to fund the first ever production run for these shirts.  Together, we can eliminate the world of clothes that don't fit – let's put an end to small, medium and large.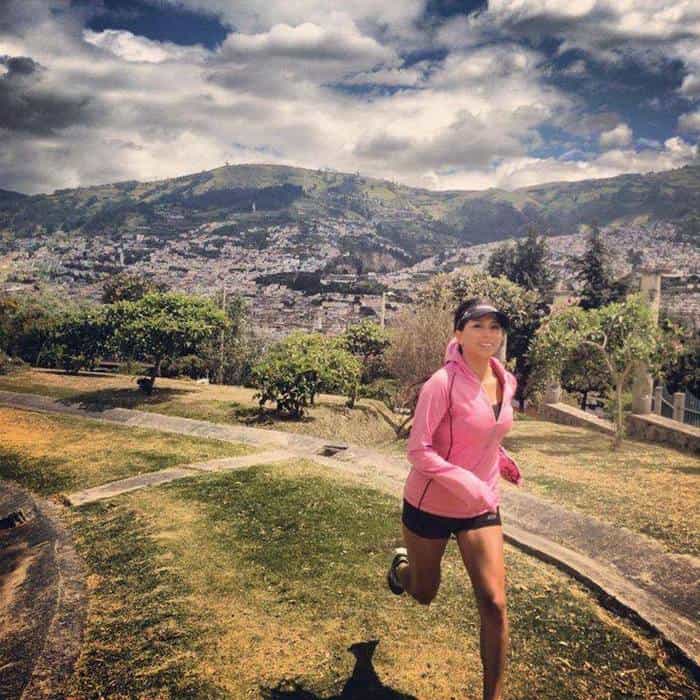 Our goal is to design the best women's running apparel in the market. Our fall line is designed and ready for production once funded.
We are very excited to have our fall/winter 2013 line completed and ready for production. We will be using the Kickstarter campaign to produce our next line, which will consist of racerback tanks, (3 color offerings) capped sleeve technical running shirts (3 color offerings), tank singlet (3 color offerings), running capris (2 color offerings), yoga/running pant and a long-sleeve technical shirt (3 color offerings).  Our current line (shown in the photos above), which is being sold at our 30 retailers and on-line, is selling well and we have people asking daily when the next line is coming out.  Our challenge as a new brand, launching Feb 1st of this year and having all the initial start up costs, we don't have the revenue to support the expense of producing additional apparel to keep the company and brand moving forward, as all these expenses are required up-front.  We are so incredibly passionate about running and designing the best technical apparel possible. The best part about what we do? Building a community of amazing women that are positive, dynamic and inspirational in their fitness journey as well as life.
Have a crowdfunding offering you'd like to share? Submit an offering for consideration using our Submit a Tip form and we may share it on our site!