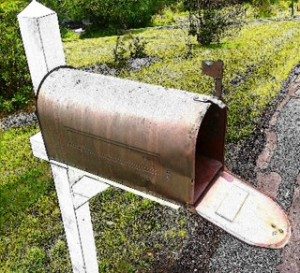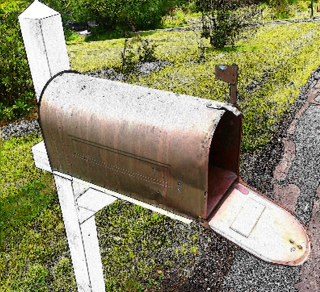 This week we are featuring several tech related devices all crowdfunding on Kickstarter.  Each of these crowdfunding campaigns are very different but each is appealing for different reasons. For future reference we suggest anyone crowdfunding to review our crowdfunding guide.  There is a great list of tools to aid in your fund raising effort and also an article about things you must do if you want to increase your probability of crowdfunding success.
If you have a crowdfunding campaign and would like it considered for our Mailbox column please email us at [email protected] and use the subject line Mailbox.  Good luck to all.
First up we have a company from Toronto – Flowton Technologies – which are working on a product that allows you to control many home devices with hand gestures and voice controls.  You know this is coming and probably sooner than we think.  The X-Box connect is already in millions of homes.  The much rumored unicorn of Apple's iTV is hopefully controlled with voice commands as opposed to a basket of remotes. Well now the wait is (almost) over.
Flowton has created an integrated device – or Natural Interface (NI) Controller for your home.  TV, lights, thermostat – pretty much anything you plug in.
Next we have the Kordl 2.  A simple device which keeps your earbuds from getting tangled.  This is something I need.  I keep waiting for someone like SkullCandy to create buds that magically untangle themselves upon first touch but I am not certain if that has hit their roadmap yet.  Kordl is the next best thing. Simple, easy to use, and does the job.  No longer the 5 minute fumble as you untie your earbuds while your caller waits..  Fully funded by 2 times over so if you want to get in early now is your chance.
Finally we have a campaign which was the idea of a 13 year old girl hailing from Spokane, Washington.  As part of an 8th grade project, Brooke Martin entered her idea for ICPooch for a Startup Weekend competition and ended up capturing the most votes from all of the entries.  She has also received the honor of being chosen as one of the ten finalists for the national Discovery Education 3M Young Scientist Challenge.  Clearly she is going to go far. The ICPooch is a device that allows pet owners to video chat with their dog and deliver a treat from anywhere in the world – using their smartphone, computer or tablet.  Check it out.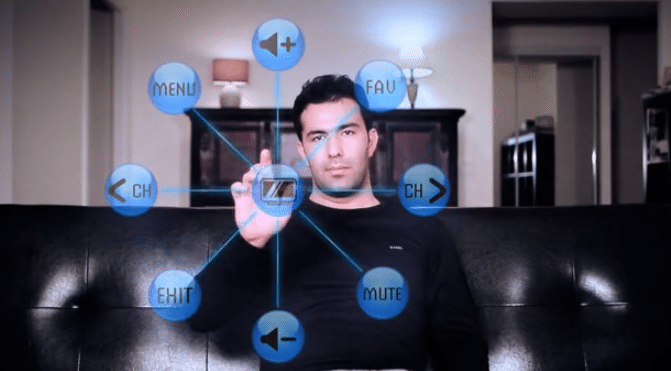 First true Natural Interface-(NI)-Controller for your home! Control any TV, lights, thermostat, etc. with only body gestures and voice.
Do you like what you see here ? Please share this page with your facebook and twitter friends, and tell the world about the future of User Interfaces! Even if you are unable to back us, you would really be helping out by spreading the word!
Your hand is now the remote
How many of you have at least one remote at home? We bet most of you have 3 or more. Have you ever lost one of them, buried deep in the recesses of your sofa? Or maybe you brought one to the kitchen when you went on that break and forgot it, right there on the kitchen counter. Isn't it such a pain to have to go retrieve it AFTER you've settled back on the couch to watch your show? What about always having to get up just to turn off a light switch, adjust your thermostat or dim the lamp lights? Wouldn't it be cool to not be faced with those issues any more? How awesome would it be to be able to control all those things and more with just your body? Yes, just your body! Well, we are pleased to present to you our solution – The Flowton Controller.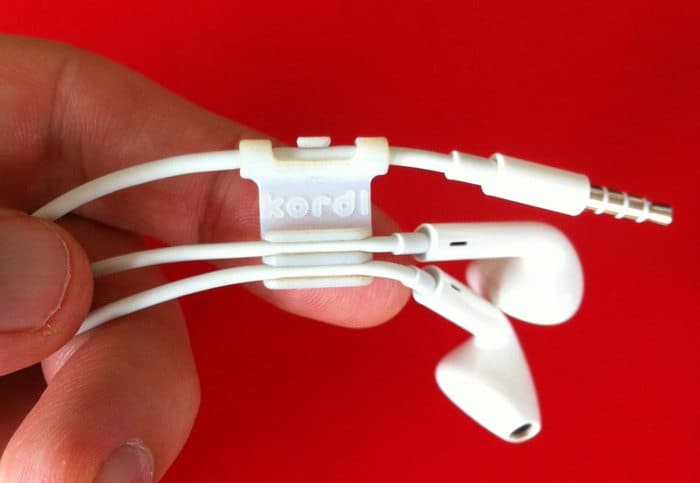 We've all experienced the frustrations that surround the hassle of taking our headphones out from our pockets, purses, or cluttered computer bags, only to be greeted by a tangled mess of wires. Kordl 2 is here to the rescue.
HOW IT WORKS: The magic behind Kordl 2 is our Rubber Band vs. Spaghetti Theory. Imagine reaching into a bowl full of spaghetti and trying to pull out a single strand — it's very difficult and the spaghetti strands often get tangled together. Now imagine reaching into a box full of rubber bands and pulling out a single band — the rubber band is much easier because it's a continuous loop, unlike the spaghetti strand that's open-ended. We discovered that keeping your cords in a closed loop prevents tangles. Simple yet effective.
SAVE TIME: Answer calls faster with Kordl 2, which has the quickest cord deployment time out of any other cord management producton the market. Unlike its sluggish competitors that require you to wrap your cords after use and unwrap before use, Kordl 2 requires no wrapping or unwrapping. Just clip it, stuff it, pull it apart, and you're ready to go.
SIZE MATTERS: In the world of tech accessories where smaller is better, Kordl 2 is the smallest cord management product on the market. Yet it's big enough for those chubby fingers and so you won't lose it.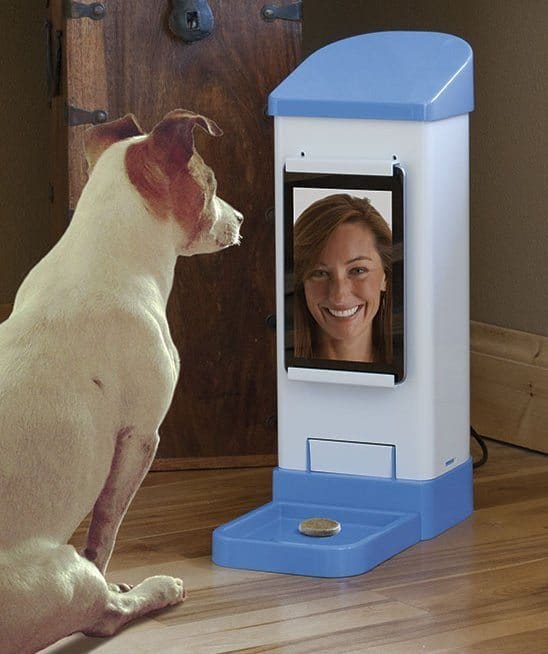 iCPooch is for pet owners who are at work, at school, traveling, out to dinner, running errands, or just away from home and miss their pet (and/or their pet misses them). With the iCPooch device connected to a home wireless internet router, you can deliver a treat from a smartphone, tablet, or computer no matter where you are. The device also has an adjustable mounting bracket so that you can attach a tablet or smartphone (not included) and video chat with your pet! The tablet/smartphone operates independently of the iCPooch device, allowing you to use Skype video chat software to auto-answer your calls (we are also working on our own video chat solution). As long as your smartphone/tablet has a microphone and a camera (most all do) and is connected to the internet, you can video chat with Fido at eye level, and in the separate iCPooch app deliver a treat. An estimated 13+ million dogs suffer from separation anxiety, and we know that pet owners do too!

The iCPooch device is a combination of a miniature vending machine and a computer. The device acts like a computer, using a motherboard (Raspberry Pi) and wifi module to connect to the internet. The computer is attached to a motor which is activated when the owner of the device gives it the "drop treat" command from their remote computing device (smartphone, tablet, pc, etc). A removable/re-loadable sleeve inside the device houses the treats, and one treat is pushed out by the motor arm each time the motor is activated.

Have a crowdfunding offering you'd like to share? Submit an offering for consideration using our Submit a Tip form and we may share it on our site!

Sponsored Links by DQ Promote