In light of our coverage (among many others) on the PayPal freeze out pertaining to the very successful MailPile crowdfunding campaign, we received a statement from a PayPal representative regarding their position.
We have reached out to MailPile and the limitation has been lifted. Supporting crowdfunding campaigns is an exciting new part of our business. We are working closely with industry-leaders like IndieGoGo and adapting our processes and policies to better serve the innovative companies that are relying on PayPal and crowd funding campaigns to grow their businesses.

We never want to get in the way of innovation, but as a global payments company we must ensure the payments flowing through our system around the world are in compliance with laws and regulations. We understand that the way in which we are complying to these rules can be frustrating in some cases and we've made significant changes in North America to adapt to the unique needs of crowd funding campaigns.

We are currently working to roll these improvements out around the world.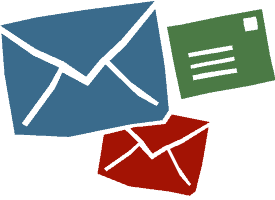 It appears that PayPal has recognized the draconian measures applied to MailPile were not the best approach and they are working on modifications.  As one would imagine crowdfunding is a growing industry and represents an opportunity for PayPal to expand.  While PayPal is but one provider of this type of transactional service – it continues to remain the best known.

We are looking forward to learn more about these global improvements and hopefully PayPal will let us know when they have further details.

And Kudos to PayPal in recognizing they need to change.  As we know change can be difficult.

Sponsored Links by DQ Promote