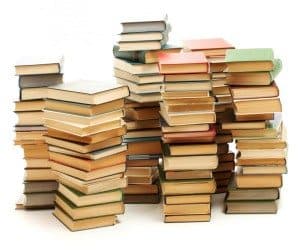 Pubslush is a niche crowdfunding platform which aims to disrupt the book publishing industry.  At least partly spawned from the fact that so many promising authors slave away in obscurity, struggling to be found, the company founders realized there must be a better, more efficient way to get books published.  An excellent example of the disconnect in today's publishing market is the story of JK Rowling who struggled as a writer.  Rowling was divorced, jobless, and had a dependent child when she authored the first Harry Potter book.  Her book was rejected by the first 12 publishing houses which reviewed the manuscript.
Enter Pubslush which is a crowdfunding platform that allows aspiring authors to present their book concepts to the crowd and, if there is sufficient interest, generate sufficient monetary support to get the book published.
Pubslush is operated by a mother / daughter team.  We recently caught up with the daughter,  Amanda Barbara (her mother is Hellen) who was traveling on the West Coast doing outreach for their growing platform.  The publishing site recently had a nice shout out from TechCocktail as an NYC Hot Startup.  It was great to hear about how the Pubslush team wants to change the book publishing process and create an innovative path for the future.
The site which was re-launched in August 2012 is not just focusing on attracting high quality, aspiring authors ready to create the next best seller – they also want to become the crowdfunding site of choice for independent publishers in the highly competitive world of crowdfunding.  Publslush recognizes they have competition from the Kickstarter and Indiegogo duopoloy but they also bring something else to the table: One on one assistance and constant  support to help qualified authors hit their goal.
Can anyone get on the platform?  There is a certain amount of curation Pubslush applies but it basically applies only to format.  This still guarantees high quality manuscripts for supporters to review. Pubslush is building a community of people who want to support authors but this does not remove the responsibility of the author to work their "crowd".  Just like on any other crowdfunding platform the campaign organizer must be committed to promoting their own work via social networks and using other tactics.  The most successful crowdfunding campaigns are those which engender tons of engagement.  Just like any other platform.
Publslush lets books onto the platform which are trying to raise as little as $500.  The amount goes up from their and they have a sample cost structure to help explain to the authors what the funds can bring to the table.  Campaigns run from 30 to 60 days and are flexible funding.
To date the site has captured about 10,000 registered users and they are generating more all the time.
In a world where self publishing is everywhere and e-books mean words on paper is no longer a must the internet has changed the publishing industry in ways authors are still adjusting their approach.  Big publishers continue to be  dominant players in the industry but as proven by the JK Rowling experience – there is still place for the small independents.  Pubslush is working to build their network of providing services to these smaller independents proving economies of scale to a business in need of innovation.
Just like everything else on the internet, Pubslush is a global presence.  They are already thinking about expanding the brand into other countries leveraging their proprietary application and extending their reach.
So where does this all go?  Amanda explains that it is their dream to revolutionize the industry and create a community where authors, publishers and readers interact and work together.  Pubslush foresees an environment where education is at the forefront and where opportunity is available for all, especially those with limited resources, financial and otherwise. Pubslush is making valuable connections and partnerships with key industry leaders and we are becoming a socially conscious community full of up and coming writers and trendsetting readers.