PayPal has recently made headlines for freezing the funds of successfully funded Indiegogo campaigns like MailPile and GlassUp. Both decisions were eventually reversed and accompanied by statements from PayPal admitting an error. In the MailPile case, PayPal was insistent that the company is committed to supporting crowdfunding campaigns…
We have reached out to MailPile and the limitation has been lifted. Supporting crowdfunding campaigns is an exciting new part of our business. We are working closely with industry-leaders like IndieGoGo and adapting our processes and policies to better serve the innovative companies that are relying on PayPal and crowd funding campaigns to grow their businesses.PayPal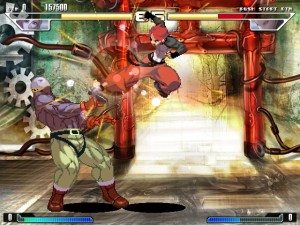 Despite this assertion, yet another Indiegogo campaign was subjected to a scare regarding their funds. This time it was a campaign for video game Yatagarasu Attack on Cataclysm. From a recent backer update…
Bad news. Today we found out this morning that PayPal have restricted Nyu Media's PayPal account and are refusing to release funding raised for Yatagarasu AoC.

The email from PayPal advises us that they have 'reserved' the funding and will release 'up to 50% of the funds' before Yatagarasu AoC is released and the rest only after they have verified copies of paid invoices. What's more, they provide no option to discuss, stating we should 'contact us closer to the release date beginning of next year' to arrange release of the funds.
14 hours later, the campaign released a follow-up announcement that funds had been released following review.
I'm relieved to announce that today we received an email from PayPal's 'Office of Executive Escalations', advising us that they have released all reserve funds and removed all reserve settings from our account.
The campaign for Yatagarasu Attack on Cataclysm raised $118,243 toward a $60,000 goal. Funding closed on August 11.
This type of inconsistent rhetoric on behalf of PayPal led Eric Markowitz to question whether PayPal has a crowdfunding problem in a recent piece for Inc. It seems clear that something isn't quite right with how PayPal is approaching fully-funded projects. In all three cases outlined here, funds were only temporarily held pending a reversal from PayPal.
We've reached out to PayPal for more clarification on why campaigns continue to receive notices such as this from the online payment processor.
Have a crowdfunding offering you'd like to share? Submit an offering for consideration using our Submit a Tip form and we may share it on our site!