OurCrowd has announced that the Israel-based equity crowdfunding platform has facilitated $20 million in equity crowdfunding for 26 companies to date.
OurCrowd CEO Jon Medved said, "With OurCrowd reaching this funding milestone, we have solidly positioned ourselves as a leading player in the growing equity crowdfunding revolution. Our trailblazing platform has enabled accredited angel investors worldwide to invest in promising companies alongside top notch VCs, such as Canaan, JVP, Accel, Index and Khosla Ventures."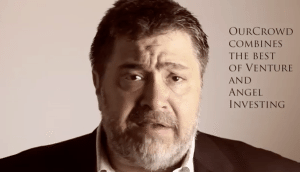 Medved was recently featured in an interview on CNN talking about how his platform is different from industry stalwarts like Kickstarter and Indiegogo. OurCrowd also recently hired Audrey Jacobs as VP of Investor Relations for the Americas, indicating the platform's interest in competing in the US market.
OurCrowd has already launched 5 follow-on funding rounds for various portfolio companies, to provide these companies with additional capital to expand their operations. Medved added, "We are delighted to see not only that we can raise significant amounts of initial funding on our platform, but also that our investors are starting to re-invest in our deals.  Most of these follow-on rounds are led by external investors at a significant increase to our initial investment valuation round even though our initial funding closed only months ago."