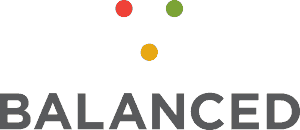 PayPal has been a frequent subject of crowdfunding news recently for freezing and unfreezing payments for a host of successfully-funded crowdfunding campaigns. These include but are not limited to: Sigmo, Mailpile, GlassUp, Skullgirls and more.
We recently came into contact with Balanced, an online payment and escrow solutions provider that has placed some focus on the burgeoning crowdfunding industry. I reached out to Balanced CEO Matin Tamizi to get his thoughts on the situation, and he shared the following statement with Crowdfund Insider…
Crowdfunding is viewed as a high risk category by the credit card networks for the same reason airline travel was originally viewed as high risk: A customer is paying for something that won't be delivered for a long time (or may not be delivered at all), which increases the chances of that customer filing a chargeback. PayPal is taking a lot of heat for thier actions, but their risk-averse stance is endemic of something bigger as the banking industry is still trying to wrap their heads around crowdfunding.

But crowdfunding is also a hugely important new social and economic model that can and should be supported well. At Balanced, we've been able to successfully support crowdfunding platforms like Crowdtilt for well over a year now.

PayPal has alluded to regulatory concerns in the myriad of markets the platform serves as the catalyst for recent run-ins with crowdfunding project creators. Last week ARS Technica published an interview with Paypal Senior Director of Global Initiatives Anuj Nayar where he alludes to the difficulties PayPal is having in navigating the new world of crowdfunding. "The idea of crowdfunding is relatively new, and…Paypal has to manage the risk model and also the regulatory and compliance issues in every market in which we operate," Nayar told ARS.
The reality is that for campaign creators, the clock begins clicking as soon as the crowdfunding countdown hits zero. Without capital from their backers, campaign creators are working with hands tied. It presents one more risk that crowdfunding project creators don't need.