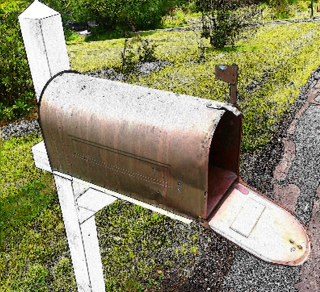 This week found in the Crowdfunding Mailbox we have a very diverse group of crowdfunding campaigns – perhaps the most diverse ever.
First off a couple hints for those of you emailing in your projects.  Please be certain to include a link to the actual project page.  You would be surprised as to the number of emails we receive sharing very cool projects yet they forget to put the link in the email… happens a lot.  Also – if you are sending us an email for a campaign that is launching in the future it does not hurt to send us a note the day of launch.  Frequently we receive emails for campaigns which are prepping to launch and sound amazing but then they get buried in the avalanche of inbound emails.
Enough of that.
First up crowdfunding from Toronto, Ontario we have Rightbread.  This team has tackled the challenging and somewhat touchy problem of creating a tasty gluten free – vegan bread.  If you are like me – I really try to steer clear of processed foods stuffed with mystery ingredients.   But frequently some foods which may be "good for me" just don't clear the taste bar.  Well according to their campaign page they have solved this dilemma for bread.  And part of the solution is a secret ingredient.  Coming from Canada perhaps you may guess what it is…
Fast Industries is tackling a different enigma.  Premium T-Shirts cost at retail premium prices.  T-Shirts these days have become fashion statements and personal billboards.  We all wear them and love them.  These guys out of Oakland, California have been doing it right for years.  And now they want to deliver their high quality, premium T's, made of only the best fabrics without the premium price by cutting out the middle man.
Nanoblood is a Sci Fi short film about a blood replacement experiment where blood is replaced by nanobots.  A bit out there you say?  Well – yeah – that's what project creator Lindsey Haun (web site is haunsolo.com.  Love it.) is going for.  This film will transgress gender and probably be very creepy but I guess we have to wait to see until it is crowdfunded.  Haun and her team have already captured more than a few awards for her work.
Last up with XO Aluminum Bow Ties and Bows.  That's different.  Using aluminum for bow ties?  I am not exactly the bow tie type of guy but maybe I will reconsider.  This it what crowdfunding is about. Creative, innovative ideas seeking the crowds approval and generating support.  Check it out below.
________________
FINALLY, A Low-Carb, Gluten-Free, Vegan Bread that is High in Fiber, Protein & Nutrients. Did We Forget to Mention it Tastes Great?
For the past year we have been developing Rightbread, a wheat-free, gluten-free, vegan bread that is high in protein, high in fiber, and very low in carbs.
Nutritious Gluten-Free and Vegan Bread That Actually Tastes Great
People may be deterred from trying gluten-free and vegan products because they think it won't taste as good as the 'regular' thing. With Rightbread, every ingredient selected was used to make it taste and feel as close to bread as possible while being extremely nutritious. It is made using a unique gluten-free blend of Legumes, Beans, Ground Almonds, Oats, Milled Chia Seeds and Psyllium Husks.
Rightbread contains no eggs, no dairy, and no animal by-products which makes it completely vegan! Click here to learn more about Rightbread's gluten-free and vegan ingredients. Our unique flour blend is Low in Carbs, High in Protein and Fiber, and packed with Calcium, Iron, Antioxidants and Omega-3s
What makes Rightbread taste so good?
100% Pure Canadian Maple Syrup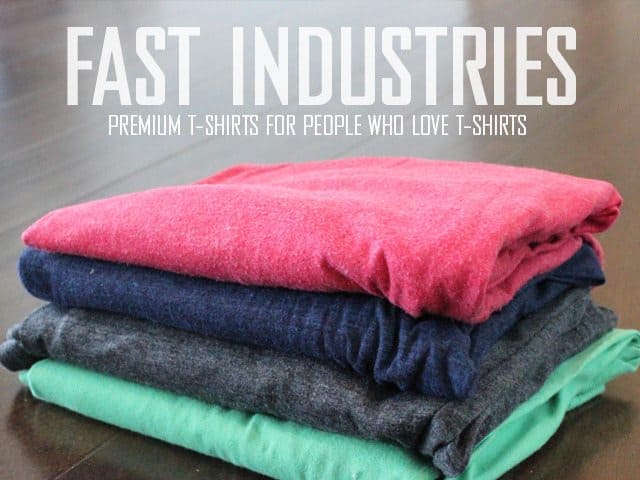 Premium T-Shirts for people who love T-Shirts. Hand printed and made in the USA. Comfort, Fit and Style.
Here's Our Story – Fast Industries, based in Oakland, CA.
We have been designing custom artwork for years. Fed up with paying retail prices for t-shirts, we decided to cut out the middle men and create well designed shirts on premium fabrics. By doing this, we have cut the cost of producing them, and are handing the savings off to you.
We're creating something totally new. Join us!
For Kickstarter, we are producing a run of limited edition T-shirt designs to be printed on high quality, form fitting tees. We have all the designs ready to go, and we need your support to get them printed. As soon as we reach our initial goal, we can order the shirts, have them printed and delivered. If we exceed or initial goal, we can create an entire collection, open up the voting to you, and you can help us decide which designs go to print.
With your support, there is no limit to what we can design!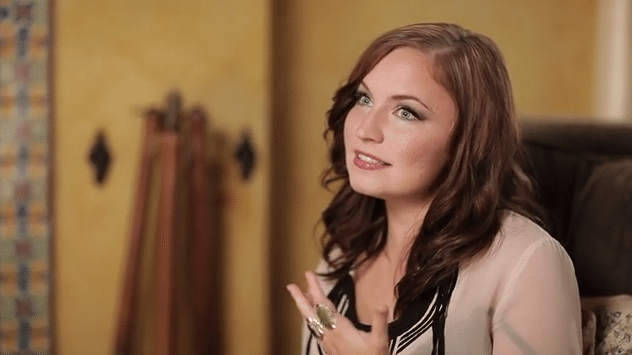 The story of three young lovers and the bots that tore them apart.
THE PROJECT:
To paraphrase Toni Morrison: If there is a film you want to see and it doesn't exist, then you have to make that film.
The Nanoblood project came about because our small collective of experienced and visionary artists wanted to see a certain kind of movie, but there wasn't one quite like this: bold, avant-garde, and unafraid to be totally out there––sexually, and aesthetically as well.
We wanted to see science fiction films where the drama is still intimate and small, where instead of wild spacescapes and aliens (which obviously we all love, too), we see a future where the mundane problems of love and life are inflected by a technology that comes out of us from the inside.   Where the giant robots are just blood cells and we've taken them in like they were Lipitor.
We wanted to see a movie where sexuality isn't limited to "normal" or "gay" as if those were mutually exclusive categories.  We wanted to see a film where instead of categories we just have people and their conflicted desires.   Maybe that's what the future looks like, who knows?
And finally we wanted to see a movie where a bold visual style doesn't seem to apologize for lackluster plot and character or serve as a clever gimmick.
But we couldn't find a movie with all those things at once.  So we decided to make it ourselves.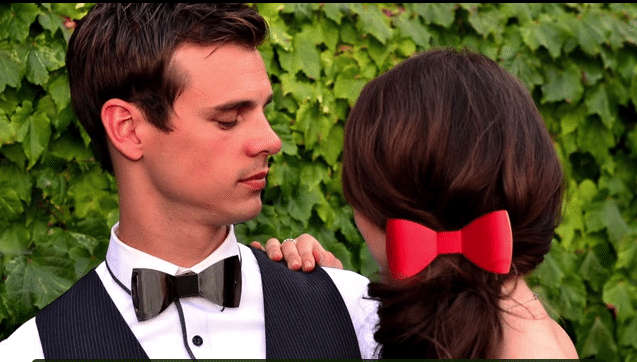 Beautifully finished aluminum bow ties & bows for men and women. A new twist on classic fashion. Made in the USA.

Ken and I are tool & die makers at a manufacturing and stamping shop just outside Portland, Oregon. As tool makers we manufacture high precision metal production machines. Our main job is to develop other companies' product ideas into high volume production. Some productions are only a few thousand parts while others are a few million. I've been in the industry for 15 years and Ken has been a part of our team for 7 years. We love what we do and we decided it's our turn to use our skills for our own product ideas. Thus, XO Style was born.

After months of prototyping our first product we are ready to go into production. All we need is a little help from this great community on Kickstarter.

Why aluminum bow ties?

Because they look dapper and modern. Bow ties and hair bows are always on trend. This project brings a fresh and edgy twist to the iconic look. From a casual outing to a beautiful wedding, our bow ties and bows are a fun, colorful, and elegant accent to any look or style.

Manufactured out of solid and lightweight aluminum, our bow ties and bows make a strong fashion statement.

Have a crowdfunding offering you'd like to share? Submit an offering for consideration using our Submit a Tip form and we may share it on our site!

Sponsored Links by DQ Promote