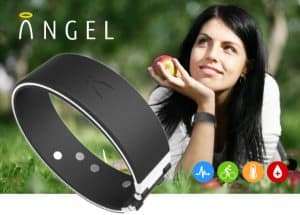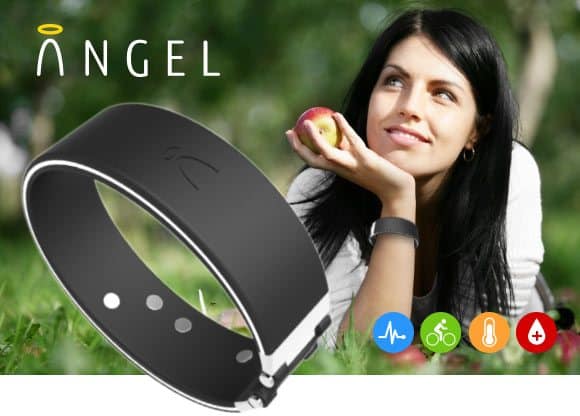 There is a new entry into the hot market for wearable health technology.  These devices are soon to be ubiquitous and part of everyone's everyday routine.  The Angel Health Sensor is taking a different strategic approach by developing a bracelet  which tracks multiple metrics using four different sensors plus it is an open platform available to any potential developers.
Crowdfunding on Indiegogo, the product had a strong launch out of the gate raising over $20,000 on the very first day.  Organizers set a goal of raising $100,000 and with this strong start it is certainly doable.  Tel Aviv based startup Seraphim Sense is behind this device which has been in development for the past two years.  A team of eight developers, designers, engineers and medical experts have combined their several decades of experience to tackle the booming wearable tech market.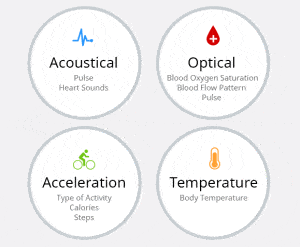 Angel is different in that it tracks multiple vital signs including; Heart Rate, Skin Temperature, Blood Oxygen and Physical Activity.  Many similar products already on the market only track physical activity.  On top of the multiple metrics there is an SDK  available which allows any health app developer the ability to integrate their app into the device.  All other health sensors on the market today have been created to integrate with a single, proprietary application.
Seraphim Sense hopes the Angel, packed with the most advanced sensors, will remove the barriers to innovation.
The co-founder and CEO of Angel, Eugene Jorov stated, "We wanted to create the right hardware for the future of health. Right now digital health solutions are started from scratch by building a sensor. Most devices end up with very limited functionality. Whatever the product, its users are typically locked into using the only app that comes with it. Health is just too important to remain closed to mass innovation and we believe in an open future for the health eco-system."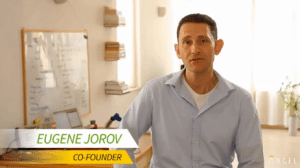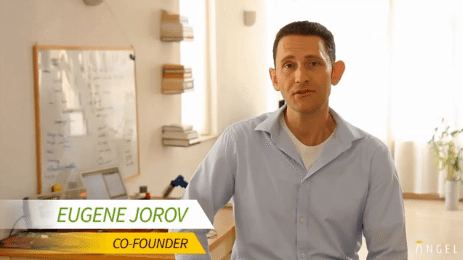 Developers can build any application they want and even have the option of employing raw data unlike most other competing devices. Angel is a smart device which may be what is needed to build the health technology of the future.
The potential is almost endless for tracking real-time health and medical data for the individual.  Connected to your smart phone using Bluetooth Low Energy (BLE) the data can be stored, measured and monitored remotely.  The open API is an inevitability and future functionality will be driven by the creativity of developers and the demand of the users.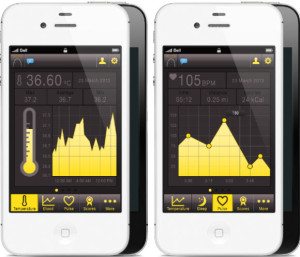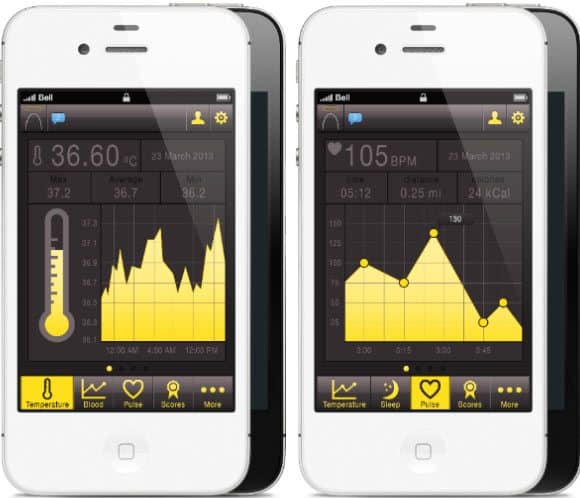 The silicon device ships with their foundation apps and integrates out of the box with the iPhone 4S and newer plus many current Android versions.  Angel is able to log data for up to 7 days and also includes a built in configurable clock.
The Angel will apply for FDA approval so it can become a medical grade device in the future.  The founders see this device as a crucial ingredient for clinical studies.  They are also seeking feedback from users / developers so if you want to share your opinion – give it a go.
Reward levels started at $99 Early Bird "Angel of Dawn" level which was quickly scooped up by enthusiastic supporters (200 available).  The next level is at $135 for a single Angel Health Sensor.  Estimated shipping date is scheduled for April 2014.
Have a crowdfunding offering you'd like to share? Submit an offering for consideration using our Submit a Tip form and we may share it on our site!