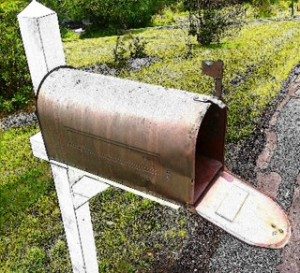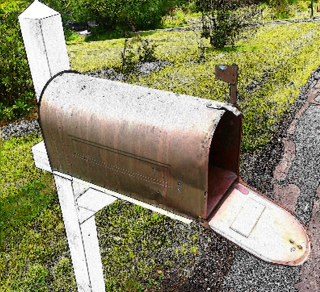 Welcome to Saturday morning and this week's Crowdfunding Mailbox.  Please keep sending in those campaigns.  We recommend to everyone who is crowdfunding to review our Crowdfunding Guide.  We see a lot of campaigns that are very creative and have great merit but fall short of their goal because they have not followed the basic steps for crowdfunding success.  If you idea has merit AND you have a well structured campaign the crowd will support it.   And as always – never give up.
First up we have Enfojer, heralding from Zagreb, Croatia.  First of all – a shout out to Ilija Stjepic and his team for a great pitch video.  I loved the piano player accompanying your pitch.  Really cool.
So these guys are from the old school of photography.  For those of us who can remember the days of darkrooms and developing fluid they are bringing it back but using today's technology.  The Enfojer uses your smartphone as the camera but allows you to do black and white prints the old fashioned way. All within minutes.  So for those of you who harken to the old days of traditional photography – here is where you can experience it once again.
The Green Jean is made from eco-friendly denim and produced 100% in the United States.  What's an Eco-Friendly jean you ask?  Well creator Joe Fox is using cotton from the cutting room floor and polyester from recycled water bottles.  Has anyone else had enough of the designer jean thing?  From Seven for All Mankind (?) to all the others – maybe Joe is onto something.  How about making a real statement with your jeans.  Love the company name too.  Dirtball Fashion.  Sign me up.
The Perfect Part is a Perfect Comb.  Pretty stylish too.  I have never thought of a comb as being a fashion statement but his project from NYC has met that challenge.  This is what is great about crowdfunding.  Taking an everyday product, rethinking it in a creative way and then delivering a new product we did not even know we needed.  Thanks for the email Cassie.
________________________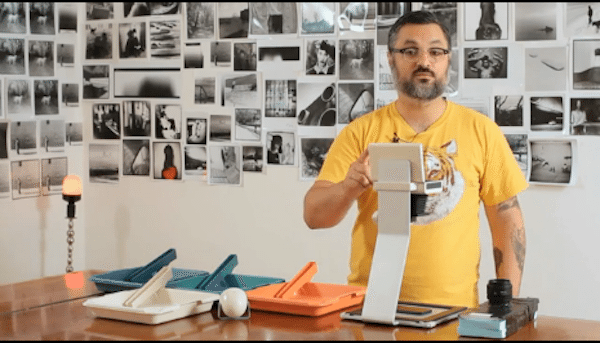 Thank you for taking the time to get to know our portable photographic enlarger – Enfojer. Once it is in production, it will enable you to develop black and white photo prints straight from your phone or developed films.
Enfojer was dreamt up by the four of us (namely: Vanda Voloder, Ilija Stjepić, Daniel Bakotić and Leo Gavranić) as we were looking for a way to print digital photographs from a phone. Four versions later we got a fully functional prototype. During the last year, it has been tested on a daily basis and in various conditions. It performs admirably.
Be funky, save photography
Enfojer bridges almost 200 years of photographic history, from the first camera to the most recent hybrid camera phones that made photography ubiquitous. It is our hope and desire that with this little gadget we preserve the old art of photo development and help you, and you, and you rediscover the magic that happens in a darkroom.
Enfojer is an educational tool for budding photographers, as well as entry-level photo enlarger for enthusiasts. That being said, we are sure professionals will get some kicks out of a portable darkroom.
Our best trick yet is printing photos a lot cheaper than with an average printer.
For our next trick, photos printed with Enfojer can last up to 70 years.

Dirtball's 100% eco-friendly denim jeans are made from cotton and 8 recycled water bottles. American-made recycled apparel for men.
Founded in 2008, Dirtball constructs only 100% eco-friendly, 100% made in the U.S.A. apparel. All of our polyester comes from recycled water bottles and our cotton comes straight from the cutting room floor.
We founded Dirtball with some strong DNA. Economic, Environmental and Social. All of our products must be made in the U.S.A. and all must be made from recycled cotton or recycled polyester (water bottles) or both. We support our community with our local skate, mountain bike and BMX tours or by giving to various local and national charities like 1% For The Planet, Habitat for Humanity and The Children's Security Blanket.
The Green Jean
Our latest creation, the Green Jean, is why we have come to Kickstarter. We need your help! If our goals are met we will sustain approximately 25 U.S. manufacturing jobs for 2 months, recycle thousands of water bottles and save hundreds of barrels of crude oil just from the Green Jean alone. It is up to us!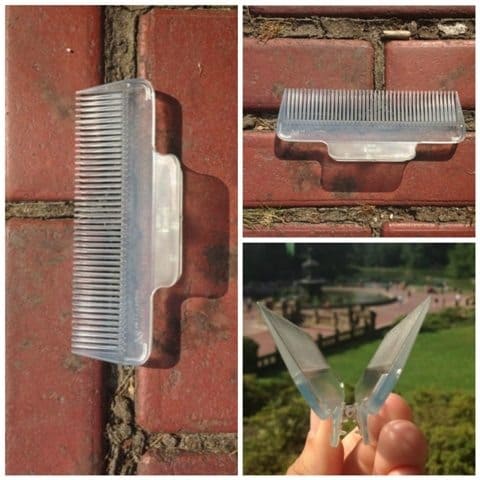 A premium quality comb that seamlessly parts your hair, and can be used for everyday all-purpose grooming.
The Perfect Part is a durable, stylish comb that any man can use to create his perfect hairstyle. The design features two sturdy combs, bound by a spring-loaded lever, so that anyone can quickly achieve The Perfect Part.
We believe The Perfect Part is the best comb – the best styling tool – you'll ever own. Here's why:
It's simple. Just three easy steps lead you to The Perfect Part: wet it, part it, comb it and you're done.
It's unique. Its cutting edge design and smooth functionality makes it a must-have for your daily routine.
It's convenient. In fact, it's small enough to keep in your pocket.
It's well-made. The Perfect Part is designed, manufactured and shipped from the United States.
It's sharp. The jointed comb gives you a modern trendsetting design with a sleek finish.
It's stylish. Using The Perfect Part will give you a straight, tidy part that's trendy and fashionable.
Have a crowdfunding offering you'd like to share? Submit an offering for consideration using our Submit a Tip form and we may share it on our site!

Sponsored Links by DQ Promote