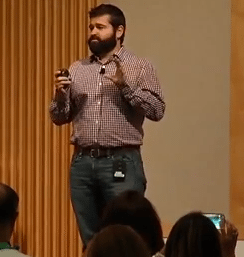 Indiegogo CEO and Co-Founder Slava Rubin has posted a missive regarding the change in General Solicitation which takes effect this forthcoming Monday.  In posting on the Indiegogo Slava shared his thoughts:
Hi Everyone,

As you might have read recently, Title II of the JOBS Act (Jumpstart Our Businesses Startup Act) will go into effect on Monday, legalizing the public solicitation of accredited investors in the United States. In other words, it will lift a decades-old ban and thus allow companies to advertise freely that they are raising funds.

In light of this upcoming announcement, we wanted to take a moment to let the Indiegogo community know that although this ruling won't affect you directly, it is undoubtedly an important milestone for the future of crowdfunding.

As a pioneer in the industry, Indiegogo has long been a strong proponent of equity crowdfunding (Title III). While we excitedly await the SEC's regulations on it, we see the implementation of Title II as a meaningful step in the right direction — one that's both aligned with our continued commitment to democratizing funding and our focus on empowering anyone to fund what matters to them.

Slava
Indiegogo has been a leader in the rewards based crowdfunding movement both domestically in the United States and along with their global expansion.  While launching their platform prior to Kickstarter, Indiegogo has found themselves in the number two position in this new industry.  Recently during an interview given at the Kauffman Foundation, Slava revealed that Indiegogo may decide to enter into equity crowdfunding contingent upon the final regulations as determined by the SEC.