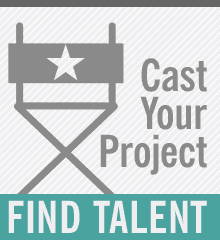 Backstage casting services has been around since 1960. Many big name actors utilized their casting services.  Robert Di Niro, Sandra Bullock and Scarlett Johansson is on the list of established alumni.  As the company has evolved the process has changed.  Now with Backstage.com a film in need of talent may call for cast and crew with a single post online.  Now Backstage has continued that evolution and naturally they are partnering with Indiegogo.
The launch of the Indiegogo partner page has already generated more than $600,000 for Backstage partner campaigns.  Total campaigns associated with the page today is listed at 52 active offerings.   These projects run the gamut of full length feature films to small theater productions.
Luke Crowe, Backstage's Vice President and National  Casting Director, recently spoke with Indiegogo and explained the need;
We're very excited to partner with Indiegogo. Founded in 1960, Backstage has spent over 50 years helping to advise, assist, and empower content producers and performers. One question we get asked a lot is, "How can I organize funding for my project?" And Indiegogo answers that question with its first-class fundraising platform. We love that Indiegogo's founding was inspired by the need for a better way for theater and film projects to raise funds, intersecting perfectly with Backstage's audience of theater-makers, filmmakers, and performing-arts professionals. We look forward to working with Indiegogo to help bring projects more exposure for their campaigns.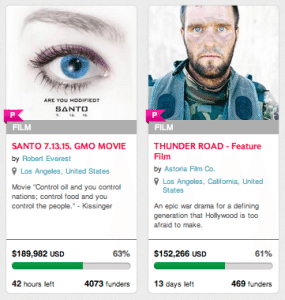 As crowdfunding has quickly become the go to method to raise funds for film and theater.  Backstage lists acting jobs across the country, over 3000 are live today, creating a digital integration with a leading crowdfunding platform is a smart strategic move.

Backstage has indicated they will be donating their online casting services for free for some select Indiegogo projects.  They have gone even further allowing free casting calls for anyone over the next few weeks.  Just visit the Backstage web site and enter IndiegogoBlogCast3 in the promotion code box at check out.

Film crowdfunding is big business these days.  Kickstarter lists Film and Video as their number two category for dollars raised – right after video games.  Indiegogo understands this segment is an area of future growth so we can expect to see a growing number of partnerships and enhancements to capture a growing market share from the film, video and theater crowdfunding world.

Sponsored Links by DQ Promote