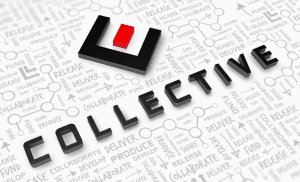 In May we first reported on Square Enix taking interest in the crowdfunding model. On a Square Enix earnings call, Yosuke Matsuda had shared his interest in crowdfunding specifically as a means of market testing video games. At the time, Matsuda was thought to be next in line as President of the company. That was indeed the case, and Matsuda has wasted no time in making crowdfunding part of Square Enix's overarching strategy going forward.
The Japanese video game developer and publisher has partnered with Indiegogo to create Collective, a tool to help video game developers "make something awesome."
Collective is a curated platform that enables creators to post ideas, and gamers to judge whether those ideas should become reality or not. Every idea that's successful with the community is checked and helped by Square Enix, while a partnership with world-leading crowdfunding platform Indiegogo enables gamers to then back the ideas they love the most.

Square Enix is creating a platform that will allow video game developers to seek the crowd's input on their game ideas. Game developers can list their ideas on Collective. The crowd can then vote on which ideas they would like to see come to fruition. Successful candidates will be vetted by Square Enix and be given input on the scope of the project among other factors. If candidates make it through that due diligence process, they begin fundraising on Indiegogo. Square Enix would then help with distribution once the games are completed.
Submitting a pitch to Collective is free. Square Enix will be releasing more information about the partnership at GDC Next, which takes place from November 5-7.
The rise of crowdfunding platforms have pushed the concept of gamer choice to a new level, and Collective allows you to use your voice – but with the reassurance that before a project goes through to the funding stage, it'll be checked and helped by our team to confirm that the scope of the pitch is in line with the team's ability and ambition to create, as well as utilising our experience of game production to attach realistic budgeting plans.
Sponsored Links by DQ Promote