Brian Aitken is a graduate of NYU, a digital media entrepreneur and father.  He is also a convicted felon that was sentenced to 7 years in prison for possession of firearms in the state of New Jersey.
Now he is crowdfunding on Indiegogo to be able to publish a book about his tragic odyssey and to be able to see his son -, whom he has not been able to visit in over 4 years.
So how did a young father end up spending his 27th birthday behind bars?  It is quite a saga but one worth reading.
In 2008, one year prior to Aitken's arrest, then Governor Corzine (the same of the MF Global failure now being sued by the feds), signed into law an amendment which made illegal possession of firearms a second degree felony.  It was a fourth degree felony previously.  The change in the law made possession of a firearm a "violent crime".  There were various exemptions from this law facilitating certain types of gun possession but clearly the possible penalties and difficulties on gun owners had increased.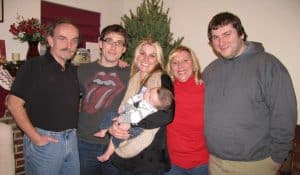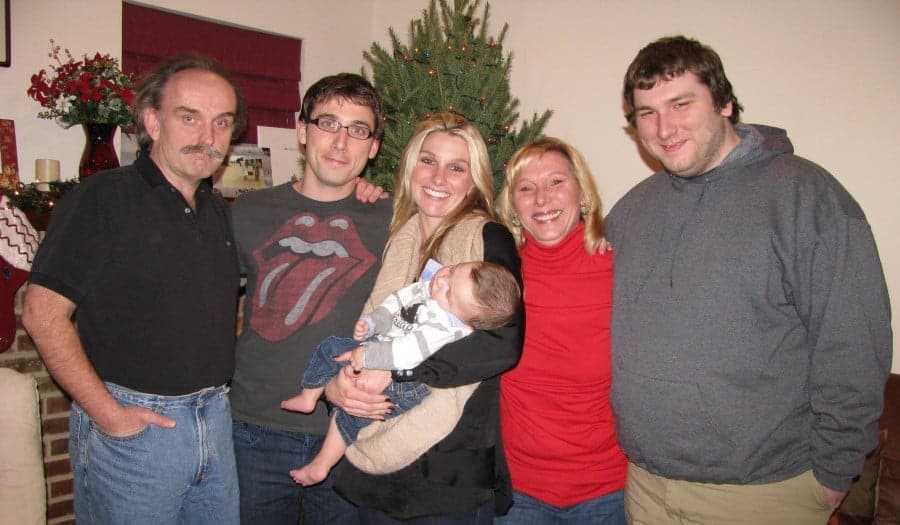 Now it is a bit of a story as to how Aitken was eventually searched, arrested, and convicted suffering unimaginable hardship. But in brief, Aitken had purchased the guns legally in Colorado – the state where he had lived prior to moving to New Jersey.  While in Colorado he had married a girl who was originally from New Jersey.  They had a child together.  When things did not work out and she moved back to New Jersey – Aitken decided to move as well so he could be closer to his young son.
As the story evolves there was an event where Aitken's mother called 911 when he was at her house.  She felt he was distraught.  His mother actually never completed the call but the police responded and in questioning his mother she explained that she was concerned for his welfare.  Unfortunately what started out as heartfelt concern for her child turned into something else.  The police called Aitken on his mobile phone and even though he had not been charged with any crime coerced him to return.  Upon his return the officers searched his car and found 3 locked, unloaded handguns in the trunk of his car.  An arrest was made.
In the ensuing trial, Aitken's position was he was in the process of moving from Colorado to New Jersey which is an accepted exemption under the state's law.  There are further exemptions where gun owners are alowed to transport guns for hunting purposes and for use at a gun range.  The judge did not allow these exemptions to be taken into consideration during jury deliberations.  That seems more than a bit odd.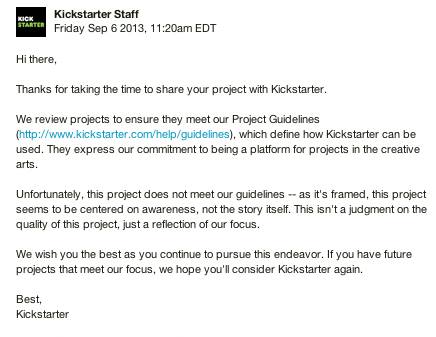 Because possession of a gun, as defined by the law, meant he was a violent person- a family court judge revoked  "the unsupervised custody of (his) son and implemented restrictions that, in four years, (he) has not been able to meet."  Aitken want's to be able to see his son again who is five years old now.  Aitken's attorney described  the case as a "perfect storm of injustice".
There has been a wide outcry to the apparent injustice incurred upon Aitken and his family.  There has been much coverage in print, online and on television.  Governor Chris Christie did the right thing by commuting his sentence only 4 months into his incarceration but now Aitken wants to right the wrongs and to get his son back.  He is doing this on Indiegogo now raising funds for his book about his saga and to be able to take his case to the Supreme Court.  Originally he was turned down by Kickstarter as it did not meet their guidelines.  Aitken has purchased the domain BannedByKickstarter.com which re-directs to his Indiegogo page.
With 8 days left in the campaign he has surpassed his initial $20,000 goal but he is hoping to hit a stretch goal of of $40,000.  As Aitken describes on his campaign page,
"Until my case is resolved I can't vote or pass a background check. It's next to impossible to get a credit card or even sign a lease for an apartment. I can't leave the country and I can't see my son. Clearing my name is the first step towards getting my life back… and I can't do it without your help."
Have a crowdfunding offering you'd like to share? Submit an offering for consideration using our Submit a Tip form and we may share it on our site!

Sponsored Links by DQ Promote