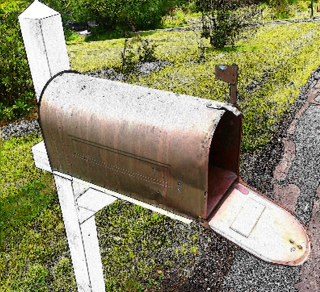 After a very busy week in the world of crowdfunding where there was an avalanche of crowdfunding regulations it is time for something a little less heavy.  This week's episode of Crowdfunding Mailbox we have four crowdfunding campaigns.  Three from Kickstarter and a single Indiegogo project.  Two campaigns are clothing / fashion related – each very different.  The last two fall under gaming and tech.  Both very hot crowdfunding categories.
Function and Form has added a new twist to designing and wearing dress shirts.   Founders Sam Yang, Ryan (Jongchan) Lee, and Chris Park have addressed some of the issues that men face in wearing dress shirts.   Ok I guess I did not realize I had these issues but after I read the campaign page it all came together.  I need these shirts.  Excellent pitch video.  Funny, descriptive and to the point.  Great job guys.  Thank you for sharing this crowdfunding project.
On a more serious note  "AR" Wear stands for "Anti Rape".  Ruth and Yuval from Nyack, New York have put together stylish clothing which acts as an impediment to an attacker.  Statistics show that resistance decreases the possibility of being raped.  It is unfortunate that women are at risk to attacks but these women have put together an incredibly strong barrier.  The clothing cannot be removed (except by the wearer).  The material cannot be cut. A unique and innovative approach giving women more control when things go wrong.  Watch the video, it really is impressive.
In the spirit of the Halloween Season we first have Fright Fight.  An online multiplayer fighting game with a very pleasant group of monsters duking it out.  Kind of like a cool version of Infinity Blade but with your favorite Halloween characters in battle.  I am partial to the werewolf myself.  Works both for Android and iOS.  Mobile multiplayer will be included.
BatteryBot is a creative battery charger for all of your iOS (and Android) devices. Mimoco takes something that has become routine and turns it into something fun.  A whole series of characters are available to choose from.  My favorite is Terry Le Bat – a Kickstarter exclusive.  Great pitch video too – love the music.
____________________________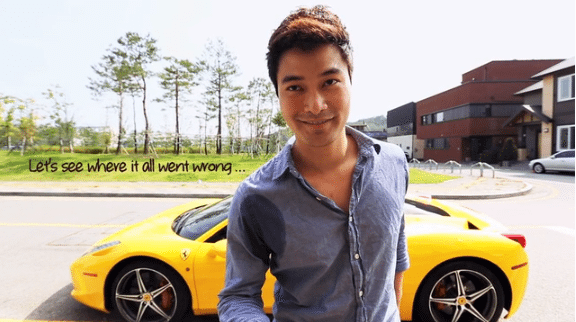 It's not all about how it looks, but how it functions as you wear it. 
Men are active. Dress shirts are restrictive. Isn't it about time we take a different approach to designing and wearing dress shirts?
Function & Form's premium dress shirts are designed for the active men who want the best quality fabric apparel yet look classy.
What makes Function & Form's dress shirt unique? 
The neck opening: Button it up and it's too stuffy (especially for guys with bigger body mass), button it down and it's too revealing. Well, unless you are James Dean or even James Bond for that matter, most guys aren't that comfortable with showing off chest hair. The solution? – We added one extra button to give wearers added versatility. Perfect neck opening each and every time (including after washing it several times!)
The Sleeve Hold: Too hot? Grilling meat? Working on your car? Want to show off your Rolex? Whatever it is, men needs to roll up their dress shirt sleeves from time to time. The problem is, it never seems to stay up. One side may be lower, while another side may be higher. Sure, you can "roll" it up, but you're sacrificing style. Our solution – we created an extra inner lining inside the sleeves that are made of cool fabrics with comfortable stretch materials. The logic works just like how you would pull up the sleeves of a sweatshirt.
Moisture wicking, Quick Drying armpit & back panels: It's probably the most embarrassing part of a dress shirt – sweat stained armpits and back. The Canosis line of dress shirts from Function & Form is made with special cooling, moisture wicking, and quick drying fabrics using the latest technologies in textile production.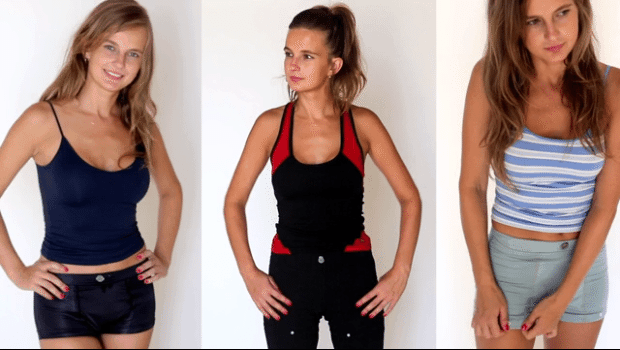 A clothing line offering wearable protection for when things go wrong.
OUR STORY
We developed this product so that women and girls could have more power to control the outcome of a sexual assault. We wanted to offer some peace of mind in situations that cause feelings of apprehension, such as going out on a blind date, taking an evening run, "clubbing", traveling in unfamiliar countries, and any other activity that might make one anxious about the possibility of an assault.
We believe that the tools of self-defense currently available are not effective in many common settings of sexual assault. Training in martial arts or products such as pepper spray, tear gas, stun guns, etc. can only help if the potential victim is extremely alert and bold when an attack occurs. Worse still, products of self-defense can be taken from the victim and used against her.
We read studies reviewing the statistics of resisting assault, whether by forceful or non-forceful means. We learned that resistance increases the chance of avoiding a completed rape without making the victim more likely to be physically injured. We concluded that an item of clothing that creates an effective barrier layer can allow women and girls to passively resist an attacker, in addition to any other form of resistance they may be able to carry out at the time of an assault.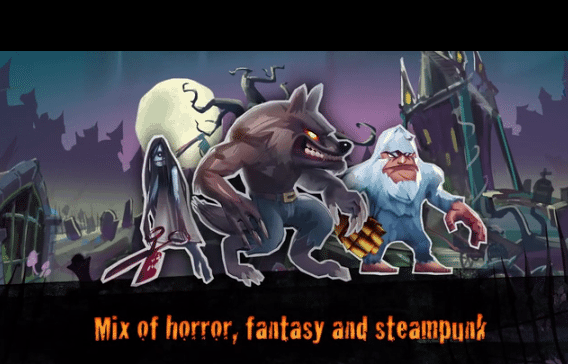 Fright Fight is a 'Smash Bros' style online multiplayer brawler featuring horror, steampunk, RPG elements… and zombies!
An adrenaline-pumping 3D online multiplayer platform fighting game featuring all your favorite horror characters in an ominous game setting. Inspired by the legendary 'Super Smash Bros'. Expected on iOS and, if we get funded successfully, Android Devices, including NVIDIA SHIELD and OUYA
Fright Fight is a free-to-play multiplayer brawler infused with rich RPG system elements, which we hope to release for iOS and Android based devices. And if things go right, with your trust and support, we'll fight tooth and nail to deliver a full-scale version for NVIDIA SHIELD and OUYA.
This game is a combination of many awesome genres, mixing horror, fantasy, and steampunk themes to create an ominous 3D setting. Fright Fight features a bunch of characters from different realms, each with unique attack types, combos and skills. The epic battles full of special moves and fight effects will take place in several different worlds (each with 3 arenas), starting with Flotsam Islands and followed byGalactic Graveyard and a Monster Mausoleum as part of our ambitious plans.
You will have the ability to connect with up to 3 other players from around the world, and compete in 4 player action-packed matches. Play against random opponents or invite your friends to a game. The Cross-Platform functionality allows you to play against your friends even if you have an iOS device and they are playing on an Android device, OUYA, or NVIDIA Shield.
Since it's an online multiplayer game, we look forward to adding new mysterious worlds, cool characters, and much more as the plot unfolds and piques the interest of the gaming community!
BatteryBot is the world's 1st & only character-based rechargeable backup battery for smartphones, tablets & mobile devices, by Mimoco!

Introducing…MimoPower BatteryBot by Mimoco and YOU! 

Mimoco®, The Art Toy meets Consumer Electronics Design Studio based in Boston, MA (and makers of MIMOBOT® character-based USB flash drives!) is proud to introduce the new MimoPower line of mobile charging accessories.

Kicking off the MimoPower line is BatteryBot, and we're bringing it to Kickstarter first…because, well, we can't do it without YOU!

10 Initial BatteryBot Designs!:To start off, we are committing to ten primary designs from our Animal Critterz and Core Series collections. You can be sure that the styles below will be produced and available once we hit our primary Kickstarter goal!

Have a crowdfunding offering you'd like to share? Submit an offering for consideration using our Submit a Tip form and we may share it on our site!

Sponsored Links by DQ Promote