Happy Halloween.  I-Bankers Partners with Film Producer Lisa Katselas on Horror Movie Titled "Somewhat Dead".
I-Bankers Direct   is offering accredited investors the opportunity to participate in funding a film, Somewhat Dead, and they are doing this in partnership with award-winning producer Lisa Katselas (Richard III, Mrs. Dalloway).  According to their information this marks the first time a film will be financed using new SEC regulation 506(c), which allows private film producers to advertise private placement financing opportunities for film productions.
"After analyzing the investment potential of a well-made, low budget horror film in this booming genre, we felt it made sense to make this opportunity available to investors on the I-Bankers Direct funding platform," stated Mike McCrory, CEO and Co-founder of I-Bankers Direct. "Horror films have traditionally performed well at the box office, but so far this year horror films have taken in just shy of $500 million, which is 50% higher than at this point in 2012, which itself was up 20% from 2011."

"Somewhat Dead is a horror film at heart and is truly scary," explained Katselas, "but at the same time, the film contains humor, dramatic sophistication and poignancy–meaning that it is an expertly told unique story with characters that the audience will care about. Horror audiences have evolved and expanded in recent years. For a film to genuinely scare today's audience, viewers have to feel a real connection to the characters–and for me that is the cornerstone of good storytelling."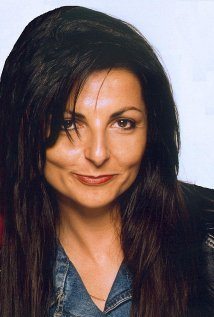 The low budget horror film genre has traditionally been very successful at the box office. This year's Insidious: Chapter 2 made $92 million at the box office on a budget of $5M, The Purge made $86 million at the box office on a budget $3M and The Conjuring made $314 million on a budget of $20M.
These films had bigger opening weekends than many of the huge Hollywood studio summer blockbusters like Pacific Rim, White House Down, The Lone Ranger and After Earth, which all had budgets of $100M or more and major stars in the lead roles. However, this year is not an anomaly with horror films; horror films, much like action-adventure films, have consistently had the best risk/reward ratio in the film industry. Because of the growth in global video-on-demand and streaming services, even horror films that don't perform well at the box office have a good chance of recouping their modest budgets and go into profit.
While many films have been crowdfunded on other platforms like Kickstarter, Indiegogo or Seed&Spark, until now film investors had no way of connecting with filmmakers.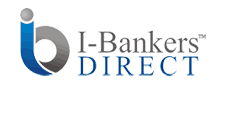 Investors will have an equity stake in the film and a net profit participation for the life of the film. There is also a reward incentive for investors.   Contingent upon the level of investment, investors will also have the opportunity to receive a credit on the film, attend premiers and parties and even a chance to play a role in the film. The film also has franchise potential and merchandizing potential from video games to Halloween masks, all of which the investors will get to share in.

I-Bankers Direct allows accredited investors to invest a minimum of $5,000 in Somewhat Dead. This platform also gives accredited investors 24/7 online access to the film's offering documents, management conference calls, video presentations, and related materials to assist with their decision-making.

Have a crowdfunding offering you'd like to share? Submit an offering for consideration using our Submit a Tip form and we may share it on our site!

Sponsored Links by DQ Promote