In this piece for the Huffington Post, Victoria Silchenko aggregates the thoughts of people like Tim Draper (pictured, right) and Slava Rubin on the topic of equity crowdfunding in the US. In short, it seems many crowdfunding though leaders are excited to finally see equity crowdfunding live in the wild.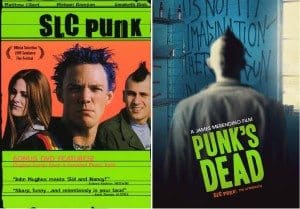 This article by Christopher Campbell collects a slew of indie sequels crowdfunding on sites like Indiegogo and Kickstarter now, including SLC Punk 2: Punk's Dead, which we recently profiled on Crowdfund Insider.
The topic of investor protection is almost certainly the most contentious topic in relation to equity crowdfunding, especially here in the United States. Here Jenny Kassan shares her thoughts on why investor protection is poised to be lackluster for equity raises. You may remember the name from yesterday's roundup as she was the subject of a similar piece in VentureBeat.
Pretail is all the rage when it comes to rewards-based crowdfunding. The ability to test a market before committing significant amounts of resources and capital is a huge benefit of this new way to fundraise. Here Mathew Ingram (who is one of my personal favorite writers) explores the topic with reps from Misfit Shine and Indiegogo.
Companisto is a "rapidly-growing crowd investing platforms in Germany" that has been in operation since the summer of 2012. This interview with the platform's founders explores the inner workings of Companisto in the larger global context.