Peter Jukes has been following the News Of The World phone hacking scandal since the news broke. However, financial hardship was going to force him to stop following the proceedings in person for the rest of the associated trial. Supporters of Jukes urged him to turn to Indiegogo to cover costs. He did so and his campaign was just recently fully-funded. BBC has more on the story.
When Chris Roberts talks crowdfunding, it would behoove everyone to listen. He is the man behind the campaign for Star Citizen. Having raised over $27 million to date (and counting), he knows a thing or two about the subject. This article is a collection of tips and tricks from Roberts on executing a crowdfunding campaign.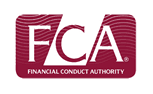 In his article in Money Marketing, Jon Yarker explores recent movement out of the FCA in regards to regulating the UK crowdfunding industry. It includes a breakdown of some recent UK offerings. The topic of investor risk is also explored.
This article explores a recent pivot by a company called Relay Fund. In the wake of what some are calling "overburdensome" rules from the SEC, Relay Fund is pivoting out of becoming a portal, opting instead to provide professional services for crowdfunders.
As part of their "Promise for Education" campaign, The University of California promised a bunch of quirky rewards in exchange for pledged funds. $1.3 million was raised in total, with $400,000 coming via rewards-based crowdfunding pledges. It became a competition of sorts. From the article…"UC Irvine chancellor Michael Drake was tops in crowd-funding, garnering $21,443, with a pledge to lead donors on a bicycle ride in the Irvine area."