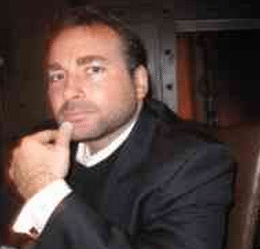 The 2nd Annual Next Generation Entrepreneurship & Global Crowdfunding Forum will be held this Friday, November 15th, in Santa Monica.
"I am truly excited to participate in this year event. I look forward to collaborating with peers at this game-changing inflection point in our industry, " enthused Jeff McCarthy, Managing Director at Lending Club and a Forum's Speaker.

"With the new SEC (Security and Exchange Commission) rules (on equity crowdfunding) this event is very timely," echoed Brian Deagon, Investment Business Daily and a Forum's Moderator.

"Last year's Next Generation Forum changed my life by inspiring me to become a successful entrepreneur and crowdfunder. I'd recommend this event to anyone with ambition," encouraged Sandro Monetti, BBC broadcaster, TV host, author & film-maker and Forum's Co-Host & Moderator.

"Look forward to one of the most intelligently designed and impactful business forums I've been at. Bringing such high-caliber people from disparate financing fields together in the context of a forward-looking agenda is not just another chat about how to raise capital and help entrepreneurs. It is call for action," enthused Larry Namer, founder of E! Entertainment, President at Metan Development Group and a Forum's Speaker.

" I am thrilled to speak at the 2nd Annual Next Generation and Global Crowdfunding Forum and look forward to some great discussions — Victoria Silchenko and her team always assemble a first rate program," added Adam Chapnick, a principal at Indiegogo.com

"Launched in 2012 on a fundamental belief that access to capital should be equitable and unbiased, our Forum quickly has become Los Angeles's foremost meeting place for the extraordinary thinkers and game-changers. If you would like to acquire outstanding connections, invaluable knowledge of what your funding options are, and are ready to become part of the fastest- growing and influential community – this event is not to miss," enthused Victoria Silchenko, Forum creator and founder of Metropole Capital Group.
Special guests include: David Seidler, Oscar winner for writing the screenplay "King's Speech" who will open the Forum and a world-class soprano Summer Watson who will perform at the Cocktails party.

The producer of the event is Metropole Capital Group.  The event Agenda is posted below.  Registration is available here.

____________________________________

[scribd id=184149393 key=key-2l3kwdv59fu8wv3tvbxm mode=scroll]

Sponsored Links by DQ Promote