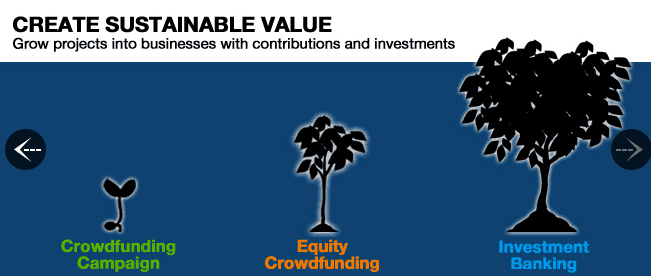 Dallas, Texas based NexTrend Technologies has decided to release free crowdfunding software.  NextTrend offers both rewards based and equity crowdfunding tools.
"This release coincides with our 20th year of providing award-winning stock market tools and services to investors," said Mark Cherlin, NexTrend Technologies CEO. "To celebrate this significant milestone, NexTrend has released a free, feature-packed, easy-to-use crowdfunding platform, an offering unmatched in the financial services industry."
NexTrend's crowdfunding technology is designed to provide both casual and serious market participants with the information and tools necessary to make informed decisions. The NexTrend crowdfunding website provides users with what NexTrend believes is the most robust suite of user-friendly crowdfunding tools available.
Mr. Cherlin went on to say, "Crowdfunding websites charge project success fees for their own services ranging from 5 to 9 percent; for example the crowdfunding website Kickstarter charges 5 percent if a project is successfully funded and indiegogo charges up to 9 percent. However, due to NexTrend's broad range of services and business lines NexTrend is in the position to offer the NexTrend crowdfunding owned services for free, saving project owners thousands if not tens of thousands of dollars over other crowdfunding websites."

NexTrend also offers a complete three-stage financing solution to entrepreneurs, contributors and investors via crowdfunding, equity crowdfunding (once SEC/FINRA implemented) and investment banking services. This business model supports entrepreneurs with financing solutions during emerging concept validation, to initial or additional funding, to more in-depth investment banking and financing requirements. NexTrend's business model provides contributors and investors with the ability to find projects and businesses they are interested in and not only contribute but also potentially invest and take part in the future growth of a company through the purchase of early-stage shares.
NexTrend Securities, a subsidiary of NexTrend Technologies is a registered Broker / Dealer (Member FINRA/SIPC).