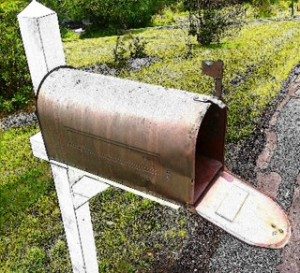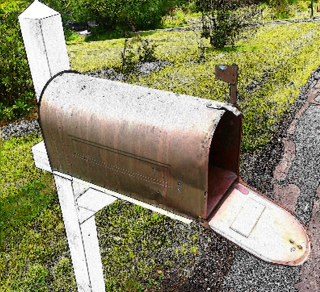 For this weeks Crowdfunding Mailbox we have four crowdfunding campaigns all from Indiegogo.  Pivothead SMART , Freeze Frame which displays your Facebook photos in a digital picture frame, CloudPhone 3G and The Call:  Cool to be Tobacco Free a film which aims to prevent kids from starting to smoke.  Please keep sending in your crowdfunding campaigns just email us at [email protected]  Best of luck to all!
So watch the pitch video for Pivothead SMART and you will want a pair of these glasses.  This company out of Boulder, Colorado have actually been creating some cool tech for some time but they are now doing a crowdfunding round on indiegogo where they are hoping to capture some developer interest to expand their world of digital integration. Interest is pretty hot in these specs and they generated 40% of goal in only two days.  But besides all that I just want to be able to record 1080p at 30fps anywhere  AND live stream it.  So send the GoPro back and head straight to Pivothead and pick up a pair of these specs which create great POV video.  They also claim they are cooking up a waterproof version for the kite-board, wake-board, surf, skate crew.  I am in.
Freeze Frame Display is a family affair.  Really.  The entire Pefferle family in Sacramento, California are working on this crowdfunding campaign for their digital picture frame which integrates with Facebook so you can share your photos on any frame anywhere.  So if you want to immediately share pictures with your Grandmother who lives half way across the country you can do it.   And yes you do not have to share all of your photos since we know occasionally  people do overshare on Facebook.  But then again – you could actually be a little devious and have some fun with poor grandma… This flexible crowdfunding campaign has found the support of a single backer so the Pefferle's have stated the displays will ship regardless of the funds raised on Indiegogo.
The CloudPhone 3G tackles issues that most all families deal with.  You want to be able to keep in constant communication with your young children and know where their location.  For the elderly you want to monitor their well-being and be notified when something may have happened to them and they have become injured.  Well the CloudPhone does all of that in a simple yet elegant device.  I think these guys in Brisbane, Australia are on to something and it looks like the crowd agrees as they are already fully funded.  Tons of features so go check it out.
Finally we all know smoking kills.  Stinks, stains your teeth, causes cancer – I could go on.  Encouraging children so they never want to smoke is a big thing.  No one wants their child to grow up and be one of those poor shivering sods clustered outside their office sneaking a smoke like social pariahs.  Who aspires to that?  Support this film and participate in a program which will probably be way more effective than the PSA's about the evils of smoking.  The Call is a verified non-profit campaign featuring some named actors coming out of  Los Angeles, of course.

Pivothead SMART™ is about capturing, sharing and telling stories from a personal perspective. It's about a surprisingly sophisticated device – simple and convenient to use – that redefines what it means to use a camera.
Pivothead's Simple Modular Application-Ready Technology (SMART™) platform was devised to bring a new level interactivity and functionality to wearable imaging. The SMART™ modular approach allows users to expand the capabilities of their Pivothead SMART™ eyewear to address their own special needs.
With the abundance of tools and features SMART™ brings, developers can create innovative applications that will transform how we live, work and share our lives.
Share Your View – LIVE | live stream full HD video to web browser or mobile apps
Capture Unique POV Video & Images | full HD video : 8 mp stills : auto-focus
Add SMART Mods™ | accessories that add power, connectivity, and apps
Store Memories | 16GB of internal memory : removable micro SD w/ mods
Recharge On-The-Go | interchangeable Fuel Mod : continuously replaceable
Control Your Glasses Wirelessly | from your smartwatch, smart phone, & more
Get Notifications | configure audio & LED alerts from Pivothead & 3rd party apps
Quick Pairing | instantly pair via bluetooth with integrated NFC
Run Android Apps | develop and run Android-based apps on the Air Mod
Develop Something Awesome |  published SDK for developers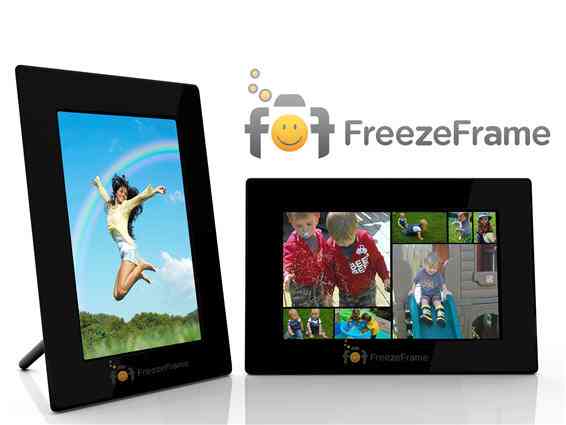 FreezeFrame integrates with your Facebook app on your mobile device and automatically displays the digital scrapbook of your life on its full color display.
With our patent pending SmartFrame Technology you can Push Pictures to your FreezeFrame from your Facebook app on your mobile device via your normal Facebook posts and updates.
FreezeFrame can also Pull Pictures from Facebook and surprise you throughout the day with new photos of your favorite friends, loved ones and even pictures from your favorite fan pages! After you complete the simple setup (2-3 min) FreezeFrame now does all the work of keeping your photos up to date! No more excuses for old out dated pictures on your Digital Picture Frame!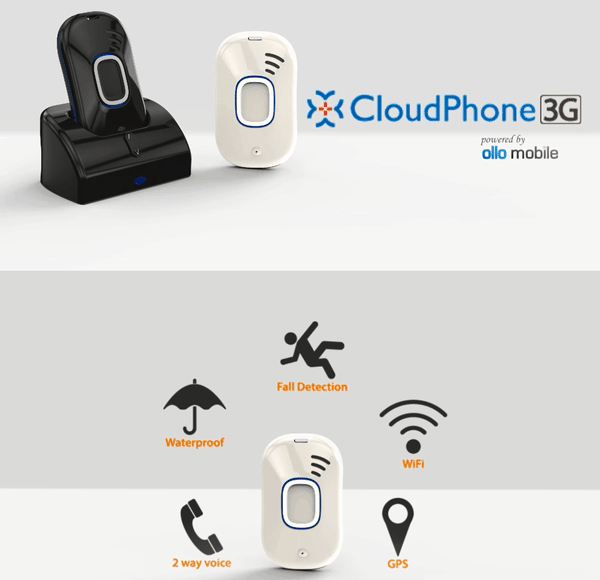 CloudPhone by ollo mobile is a voice controlled 3G cell phone & smart care system that constantly monitors your loved one's well being. Talk, Share, Live.
Use natural speech to call family or call for help. Just press the button and say who you want to call. It's easy to talk to anyone in seconds!
'Call my daughter'  'Call a taxi'  'I need help!'
Create your own commands based on relationship, name, nickname, or keyword to suit your loved ones preferences. It's how smarter families connect.
More than just voice calls: Coming Soon!
We're also working on a range of other voice commands that we'll announce in the coming months. We're experimenting with things like voice notifications, automatic callbacks, or voice to text message and text message to voice. As a Supporter, your feedback will help determine what features make the cut.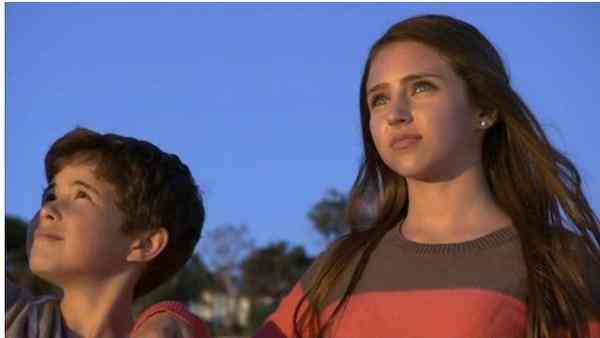 THE CALL's smoking prevention program is a unique learning experience that empowers youths to make tobacco-free choices.

Lighting up that first cigarette could be the worst decision a person makes. Every year, nearly HALF A MILLION Americans die prematurely from smoking – and many, many more suffer from a smoking-related disease. We can end that devastation and loss of life if we focus on youth. Prevention is key.

Our team of filmmakers – director, producer, and writer – created a short film about smoking that engages kids in an emotional story, one that compels them to figure it out for themselves. Because as parents we have each learned that the only way to make a message impactful to today's sharp-but-always-headstrong teenagers is to find a way for them to discover the significance of that message firsthand.

But a person talking through a hole in her neck–while shocking a kid with "what if"–is understandably so gruesome that kids will tend to put the image aside and move on. So we realized the best way to reach them is by presenting a story about characters they can relate to and having them learn for themselves the emotional cost of smoking. A kind of stealth educational film.

No preaching. No scary images. No boring statistics.

Just a simple story of a sister and brother on a beautiful beach, and what happens to them as they wait for a mysterious call that would change their lives.

Have a crowdfunding offering you'd like to share? Submit an offering for consideration using our Submit a Tip form and we may share it on our site!

Sponsored Links by DQ Promote